Back in January, we received news that the world's first two 4K/144Hz monitors would be hitting the market this year, one from Acer and one from ASUS. At the time, a Q2 2017 release was expected for both but quietly missed. Now, Acer has confirmed that its monitor won't hit retail this year at all, pushing things back to 2018.
In terms of specifications, the ASUS ROG Swift PG27UQ and the Acer Predator X27 are going to be very similar. Both sport Quantum Dot panels, 4K resolution, a 144Hz refresh rate, HDR and a new version of G-Sync that works with HDR. For one reason or another though, it looks like Acer's display will take longer than expected, with the Acer America twitter account stating "The Predator X27 is currently expected to release in 2018 Q1".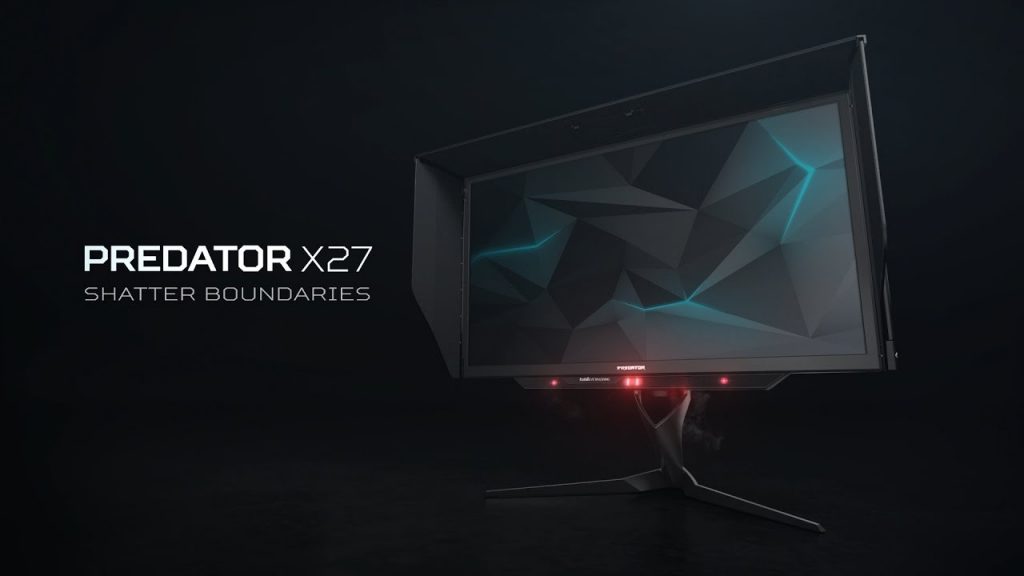 The reason behind the delay is unknown publicly but it could be something as simple as manufacturers being unable to make enough panels in time. If that does end up being the case, then Asus may also find itself in a similar position with the PG27UQ.
We have got in touch with an Asus rep to see if there is any updated information regarding the PG27UQ's release. We will update when we hear back.
Update: Our Asus contact has got back to us. At this time, the UK office is still expecting the ROG Swift PG27UQ to arrive before the end of this year and has yet to be told otherwise. 
KitGuru Says: I was really looking forward to seeing the Acer X27 in action at some point this year. Unfortunately, it looks like we won't be able to get our hands on one until early next year instead. Still, the ASUS one may still come out this year, hopefully we can get an update on the status of that monitor soon. Are any of you looking to buy a new monitor this year? Were you waiting for 4K/144Hz to hit the market?