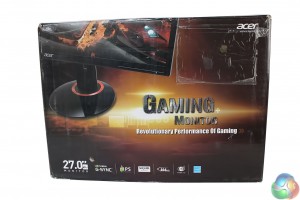 The external packaging of our review sample arrived in a slightly tatty state, but the outside of the box makes clear what are the main features of the Acer Predator XB270HU. It advertises Nvidia G-Sync, a 144Hz refresh rate, flicker-free panel and the screen's WQHD resolution.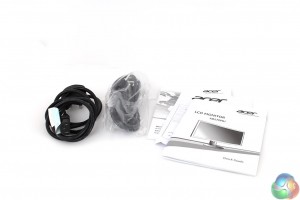 Likewise, the accessories in our review sample were fairly slim, with just a warranty form and quick-start guide included, along with UK and EU power cables. Expect a DisplayPort cable in the retail box.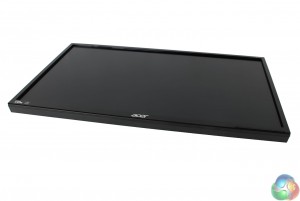 The chassis uses a bezel made from glossy black plastic with a chunky overall feel to it at the front. The overall design is not particularly pleasing to the eye, with a look that doesn't befit a high-end display, in our opinion.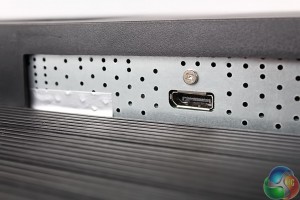 As a first-generation G-Sync display, the XB270HU only has a single DisplayPort 1.2 connector. This means only one active input is possible. A new generation of G-Sync screens features a secondary HDMI connector as well.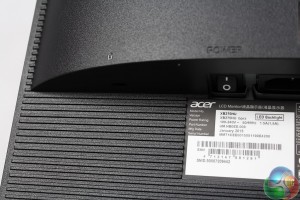 The Acer Predator XB270HU uses an internal power supply, so only an IEC 'kettle' lead is required to connect power to the unit. There's a hard power switch.
There are four USB 3.0 ports, with two at the side of the Acer Predator XB270HU, and two more underneath, positioned with the uplink port.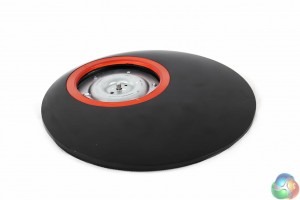 The base of the display has the red trim associated with other Acer displays that use the Predator branding. The main section uses the same glossy black plastic as on the front of the display.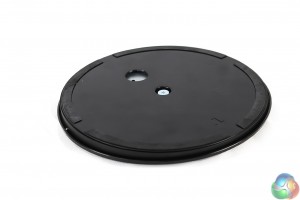 Underneath is the same key locking mechanism favoured across most of the industry.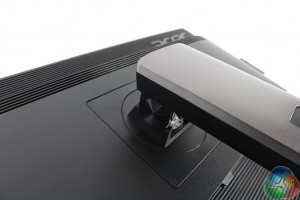 The stand is covered in a dark charcoal-grey material, locking into the VESA connector at the rear of the panel.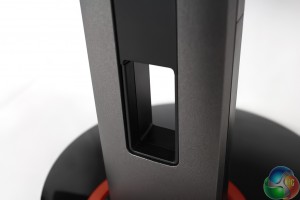 It has a large gap for cabling.
The stand allow the screen to be raised and lowered.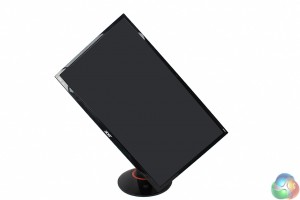 It can be swiveled around 90 degrees to be used in portrait mode.
It can tilt between -5 degrees and 20 degrees.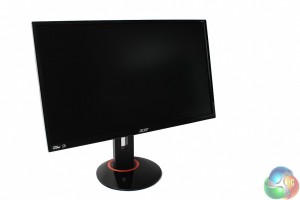 And it can rotate 45 degrees to each side.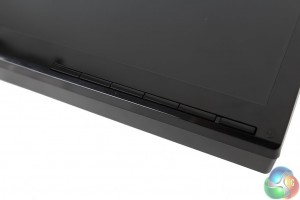 There are five physical buttons at the bottom right edge of the display, along with a solitary LED that glows blue when the display is powered on, and yellow in standby.