Pressing any one of the five buttons on the underside of the Acer Predator XB270HU brings up a single menu with five options.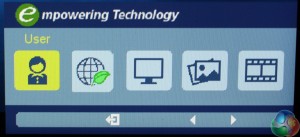 The first leads to "Empower" menu that provides access to the preset display modes.
Next is a brightness control, which annoyingly only moves up and down very slowly, a test of anyone's patience as it slowly ticks up, like adjusting the time on a 1980's digital alarm clock.
The Overdrive menu for reduced ghosting provides the usual normal, extreme, and off settings.
The fourth button controls Nvidia ULMB, while the fifth button leads to the main menu.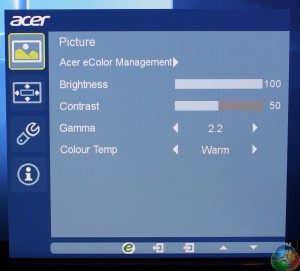 The main screen lets you change the brightness and contrast, gamma setting and colour temperature.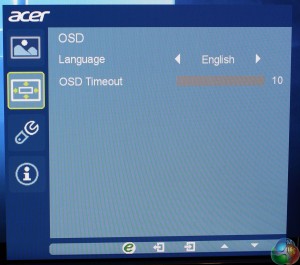 Move one screen down and you get a menu for adjusting the OSD position and timeout.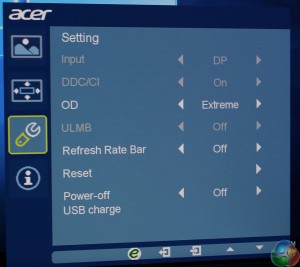 Move down one more screen for additional display settings such as the Overdrive function and a factory reset.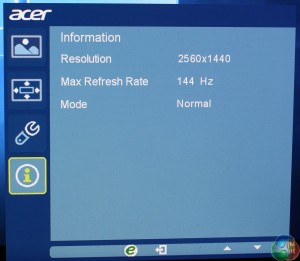 Move down one more screen and you can see some information about the current refresh rate, resolution and whether G-Sync is enabled.