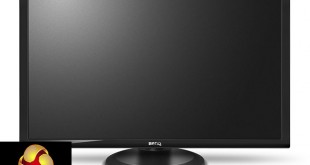 BenQ's latest mid-range monitor is a 27-inch 1440p screen with an IPS flicker-free panel. It's suitable for most general tasks, with excellent picture quality and a bright screen. It should be fine for working at the computer, watching movies and web browsing. And with a fast response time of 4ms, it's great for gaming too. Along with a good feature set and excellent colour reproduction, the GW2765HT looks like a worthy investment, considering its relatively attractive price.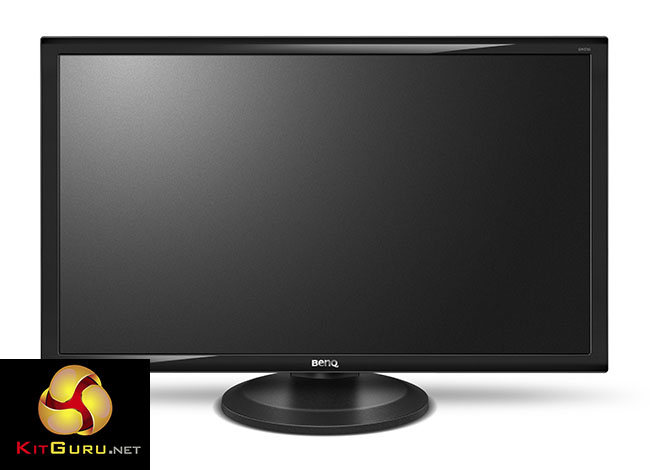 The GW2765HT is a 27-inch 16:9 IPS display that offers a large QHD (also referred to as WQHD) (2,560 x 1,440) resolution. Its feature set and specification make it a good all-rounder for general computing use, with a 4ms response time that's fine for gaming, along with 350-nit brightness and 178-degree viewing angles, which should mean excellent picture quality on the Windows desktop.
It has a pair of built-in 1w speakers too, along with a stand that supports tilt and pivot modes, not to mention a decent range of inputs. The panel is also flicker-free, with a 'Low Blue Light' mode, which are both handy features if you suffer from eyestrain from continual computer use.
Great colour reproduction is something we're now seeing on more affordable screens, whereas it used to be restricted to more high-end displays. But BenQ also quotes impressive colour accuracy figures, with 100 per cent sRGB coverage and 10-bit colour depth, great to see on a display that's priced under £300.
A reasonable price with both good picture quality and the potential for superb all-round performance means the GW2765HT looks like a display that's well suited for just about any situation.
BenQ GW2765HT features:
Great Color Monitor with IPS Technology Panel & 100% sRGB.
27" Big Screen and 2560×1440 QHD(WQHD) High Resolution.
Flicker-free Backlight for Visual Pleasure.
Low Blue Light Mode.
Ergo Monitor – HAS.