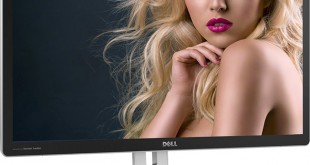 The Dell UltraSharp UP2715K is the company's flagship colour-accurate 27-inch IPS display with a number of unique features. Top of the list is an enormous 5K resolution, giving greater pixel density than even 4K screens. There's also higher colour accuracy than many standard displays, with quoted 99 per cent Adobe RGB coverage, not to mention great brightness and contrast. This is certainly a professional-grade display, and it's priced accordingly.
We're really spoilt by display technology these days. Even most entry-level 24-inch monitor offer a great picture, thanks to better technology and lower manufacturing costs.
IPS panels with wide 178-degree viewing angles are much more affordable than when they first appeared and work better too, and even TN screens screens look pretty decent, even though they don't offer the same viewing angles as IPS. Additionally, 4K displays are really coming down in price as well.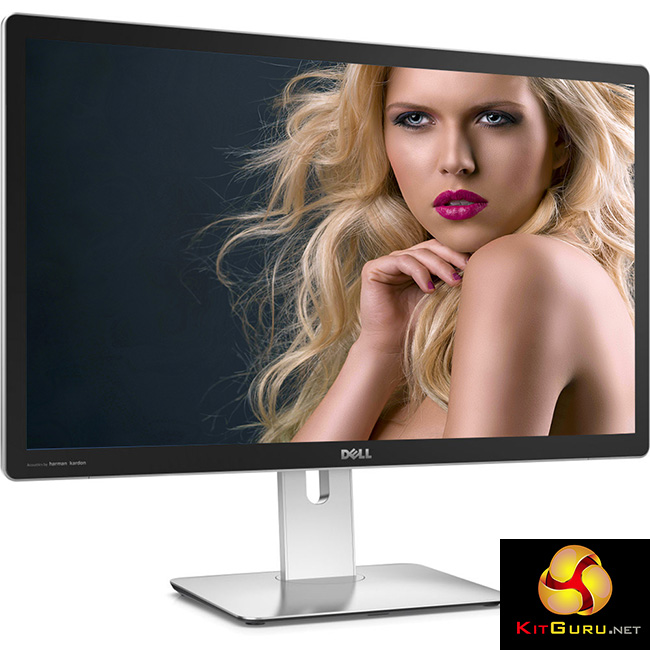 But if you're looking for something really high end, some monitors offer specific features that still command a high premium.
For example, ultra-wide curved displays such as the Philips BDM3490UC (Review HERE) and the inclusion of Nvidia G-Sync in the Asus PG27AQ (Review HERE) makes them more expensive than a standard 16:9 4K display.
You can also expect to pay considerably more for highly colour-accurate monitors aimed at professional photographers or graphic designers, who rely on colours to be as accurate as possible, require precise control over some aspects of the image, and want a picture that's as bright as possible.
That's where the Dell UltraSharp UP2715K fits in. It's not competing with standard 4K screens, as its aimed squarely at graphic designers and is not really intended for gaming at all. Instead, it's in a market dominated by brands such as EIZO and NEC, where most displays cost well over £1000, often more.
But one unique feature it has is a 5K resolution, with considerably more pixels and higher detail than even a 4K screen. With a resolution of 5,120 x 2,880, there are six million more pixels in the Dell UP2715K than you get on a standard 4K screen. Spread out over a 27-inch IPS display is like running a normal 1440p display with pixel doubling, or Retina resolution in Apple's world. The result is a PPI (pixels per inch) of 218, highly impressive for a screen this size, and an incredibly small dot pitch of 0.116mm.
Dell has had to 'cheat' a bit to achieve this. The bandwidth limitation of the DisplayPort 1.2 standard is holding back monitor technology, limiting 4K displays to 60Hz refresh rates. In the same way, it's not possible to squeeze the Dell UltraSharp UP2715K's 14 million pixels at 5K resolution into a single cable, so like with early 4K displays, you'll need two DisplayPort cables to achieve full 5K resolution.
The Dell UltraSharp UP2715K also supports 4K as well though, when using a single Mini-DP cable. This is very helpful because many mid-range graphics cards only have a single DisplayPort video output.
The screen is made of glass, with an anti-glare coating. Response time is pegged at 8ms, slightly higher than the 4ms or 5ms we now regularly see from IPS screens, evidence that gaming is not a major consideration here. There are also no HDMI ports.
But one entertainment feature Dell has thought of is a good sounding pair of 16 watt integrated speakers in a sound bar from Harman Kardon, to round off the product specification.
Specification:
Screen size: 27-inch
Native resolution: 5,120 x 2,880
Refresh rate: 60Hz
Panel type: IPS
Display inputs: 2x DisplayPort, 1x Mini-DP
USB hub: 5x USB 3
Tilt: yes
Raise: yes
Swivel: yes
Other: 10-bit processing, 12-bit colour look-up table, 99 per cent quoted Adobe RGB