The most important aspect of testing is the subjective element, how good a display looks in person, and it is here where the Dell UltraSharp UP2715K really stands out.
It simply looks amazing, and while you can get some idea of the bright, vivid colours from the test results, nothing beats seeing a display in person. There's always a noticeable difference between expensive colour-accurate displays and normal monitors and it's very noticeable here.

We viewed the same image on a standard PC monitor and the Dell UltraSharp UP2715K, and the colours on the Dell really stood out amazingly well. We tried playing a familiar game and the experience was really quite different when the blues actually showed up quite green, as intended, and reds and pinks were much brighter.
So an absolute thumbs up for the image quality, but not for every other aspect of the Dell UltraSharp UP2715K.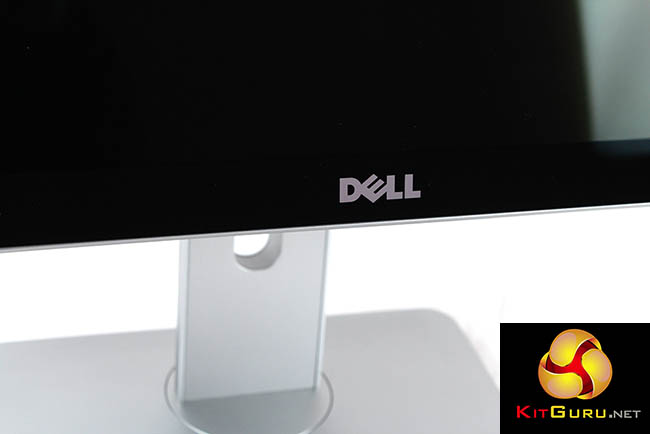 Dell could have put in at least one HDMI 2.0 port for 60Hz 4K. Sure, it's aimed at graphics designers. But a lot of graphic designers also play games. It's a very expensive monitor, it seems silly to artificially limit what you can do with it.
Likewise, they could have made a bit more effort on the buttons. They're not especially fiddly, but they're not that intuitive either. It's the same system used on countless displays over the last decade. Other companies are trying harder, with small joysticks for navigation, and on a monitor that costs £1100, there's no excuse for anything being less than top-notch.
Those are the only real sticking points. The design and build quality are lovely, the audio is very good, the stand is fully flexible (if just slightly wobbly), the menus are well thought out and easy to navigate, and having a 5K resolution is a lovely thing indeed.
That said, Windows does have some problems with it. Occasionally, when tabbing out of a full-screen application, the DPI resets to 100 per cent. You'll need a magnifying glass to read text at this DPI setting.
Also, gaming at 5K is a lot more taxing on a computer than even 4K. It works just fine, but you will absolutely see your graphics card struggle with higher detail settings. 5K gaming is not really a possibility for most people. The 8ms response time isn't particularly good for gaming either. But that said, with the visibly bright colours and image, games look as good on this monitor as anything else.
Is the Dell UltraSharp UP2715K worth the extra money? Definitely. While you can get a dual-display setup with standard 4K monitors for slightly less than the cost of the Dell UltraSharp UP2715K, most screens cost with comparable specification cost a similar sum, so it isn't particularly expensive. For the extra outlay, you're getting vivid and bright colours that really aren't possible on more affordable screens.

You can buy direct from Overclockers UK HERE.
Discuss on our Facebook page, over HERE.
Pros:
Amazingly bright and crisp picture.
Fully flexible stand.
Attractive design.
Cons:
Colour-accurate displays are very expensive indeed.
No HDMI ports.
5K resolution requires faffing around with multiple DisplayPort cables.
Kitguru Says: Dell rarely disappoints with its top-end displays, and the UltraSharp UP2715K delivers the goods. A great picture, a well built monitor and a well deserved award.