It's a fair assumption that a bright 5K screen is going to require a lot of power, something confirmed during testing. The default brightness at 75 per cent consumes 60 watts, already more than most 27-inch displays, but when this is increased to 100 per cent brightness, the power consumption jumps to 75.5 watts.
It's not the highest figure we've seen, but it's still a lot for a PC display. Last year we tested the 40-inch Philips BDM4065UC (review HERE), which has a 4K resolution and at 100 per cent brightness that consumed 100 watts, comparable to a living room television.
This is probably why Dell provides a power meter, showing an estimate of the current power consumption, in the top right corner of the menu screens.

Then again, if you've already shelled out for the Dell UltraSharp UP2715K, you're unlikely to be too worried about how much its high brightness and resolution will add to your electricity bill.
We used a DataColor Spyder 5 Elite colorimeter to test the Dell UltraSharp UP2715K, first with its out-of-the-box settings, then again after calibration.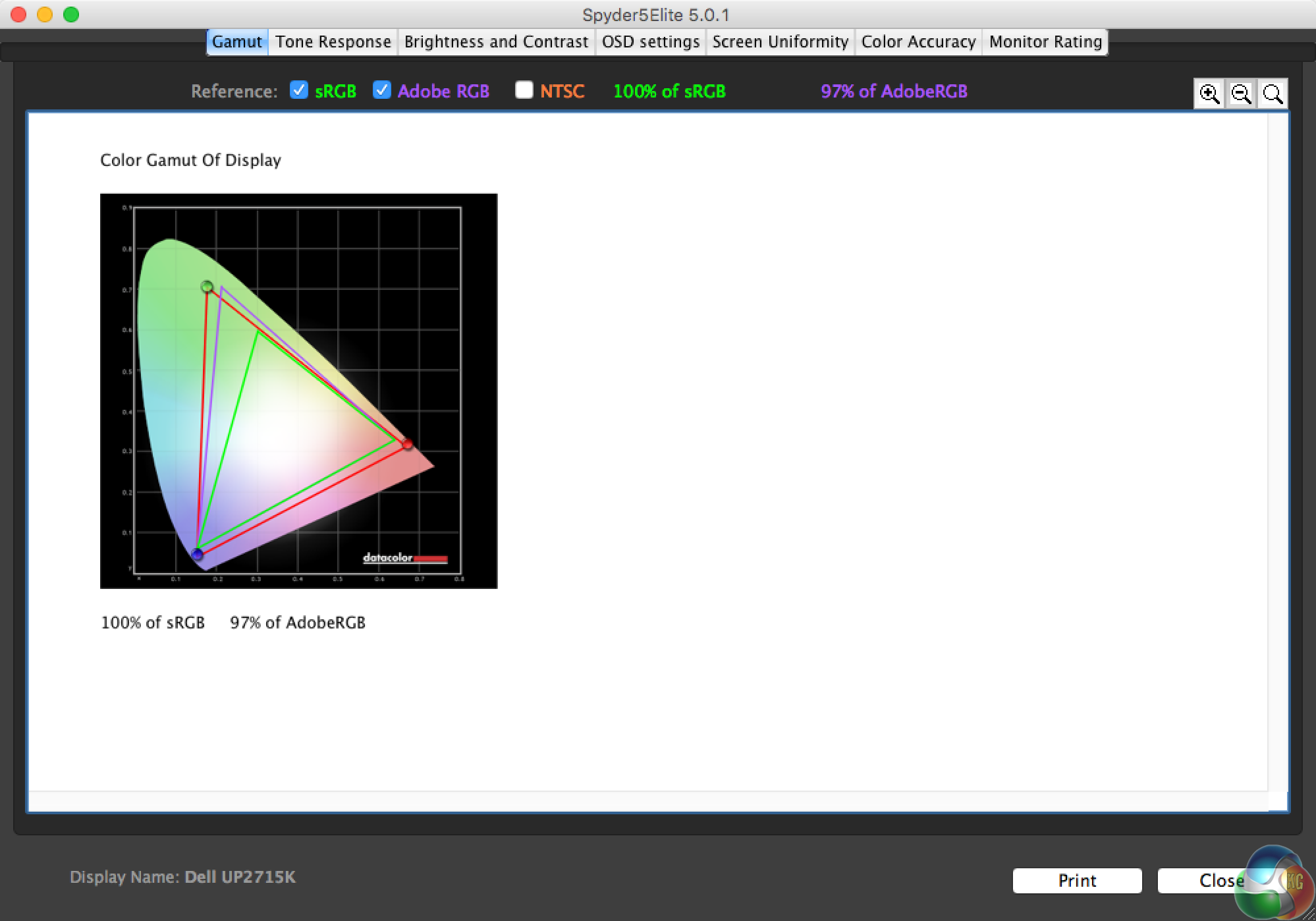 100 per cent sRGB and 97 per cent Adobe RGB are very close to the quoted results. It's the Adobe RGB that's the main focus here, and this result is notably better than most IPS displays, which achieve around 80 per cent.
If you recall, there are two gamma settings in the OSD, labelled Mac and PC. PC is 2.2 and Mac is 1.9.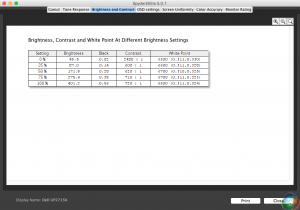 Brightness of 401.2 cd/m2 is one of the highest results we've seen. Contrast results of 720:1 is excellent, and the White Point is hovering around 6600K, just slightly off the 6500K target.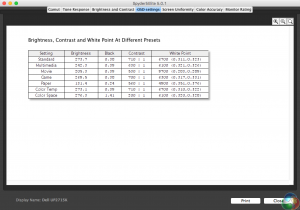 Of the seven presets (all tested at 75 per cent brightness) the Movie and Paper settings alter the White Point considerably. In use the Paper setting makes the screen look really yellow.
For Color Temp and Color Space we just tested the default settings.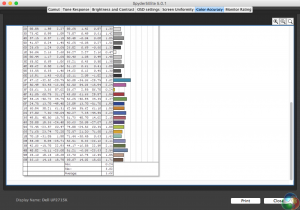 Interestingly, the out-of-the-box colour accuracy is not the best result we've ever recorded. A Delta E under 2 is still a great result but we have seen displays achieve scores under 1. However, in use it's an imperceptible difference.
One interesting aspect of the testing process for the Dell UltraSharp UP2715K was that calibration did not seem to visibly affect the image in any way. Usually, regardless of the results, with nearly all displays we see the image shift towards the blue spectrum.
The Spyder software provides a quick way to compare the calibrated and uncalibrated views. The difference is always noticeable with other displays, but with the UP2715K it was impossible to see any difference. That's some good factory calibration!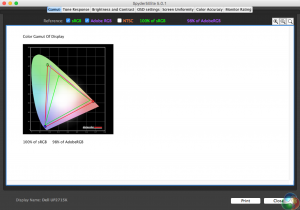 After calibration, the Adobe RGB coverage increases to 98 per cent.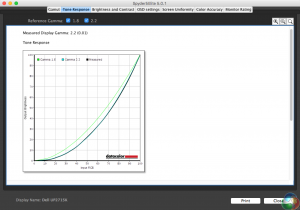 Gamma is unchanged.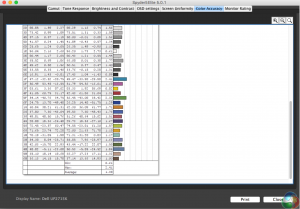 The color accuracy improves slightly, but not enough to bring it under 1.