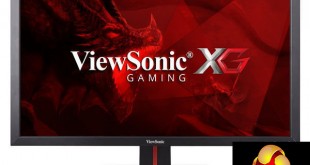 The XG2700-4K is a brand new 4K gaming monitor from Viewsonic that offers both excellent image quality and good gaming performance, with full AMD FreeSync support.
Viewsonic has always had its eye on both ends of the display market, with an extensive range of entry-level panels backed up with a more narrow focus on the high end, particular in the area of colour-accurate screens. The XG2700-4K marks the launch of a newly updated range of screens for gaming from Viewsonic.
If you've been paying any attention at all to the displays market over the last few years, it's pretty clear that new advancements such as adaptive-sync technology, as well as higher resolutions, cheaper IPS panels and monstrous refresh rates are putting a high-end display right at the forefront of a gaming PC specification.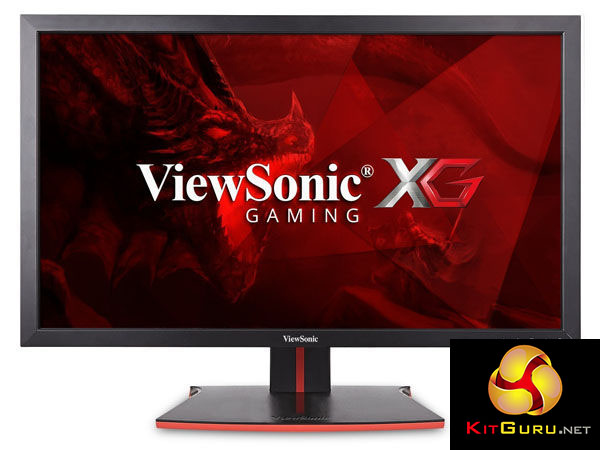 Until recently, there wasn't much choice. Add a cheap(ish) LCD panel to your order after you've budgeted for graphics card, processor, chassis and storage and you'd be good to go. But a high-end display now represents a much bigger portion of what people spend their cash on when buying a PC. No firm would want to miss out on the action.
And its entirely because, for a great overall gaming experience, the technology has shifted from inside the PC to inside the display as well. The aforementioned adaptive-sync and fast refresh rates that go beyond the usual 60Hz really are pretty awesome when you see them in action, and for that, on average, people are willing to shell out more cash than before, so it's no surprise that display manufacturers are keen to up their game.
As you can work out from its name, the XG2700-4K is a 27-inch monitor with a 4K resolution (3,840 x 2,160). It has an IPS panel and fairly sleek looking red and dark grey physical design, in keeping with the traditional look for most gaming displays (it's argued that a combination of grey or black with red is seen as a rather masculine colour combination).
As with other DisplayPort 1.2 4K monitors, it's limited to a 60Hz refresh rate. And it also supports AMD FreeSync, which as we've learned recently, is no longer called FreeSync by some manufacturers, and is instead called Adaptive Sync. Note the use of capitals, which differentiates it from the more general term adaptive-sync, which also describes Nvidia's rival G-Sync technology. How confusing is that? We'll stick to the older name for clarity, for now.
The 10-bit (1.07 billion colour) panel (which is 8-bit with dithering) has a 5ms G2G refresh rate. And as with most FreeSync displays, its adaptive-sync mode is limited to a refresh rate below the maximum that the panel can offer, 40Hz, in this case.
That's one of the disadvantages of AMD's adaptive-sync technology over Nvidia's G-Sync. But to make up for it, FreeSync places none of the limits on the display inputs that you have from G-Sync. Two DisplayPort 1.2a connectors, along with a single HDMI 2.0 and two HDMI 1.4 connectors populate the underside, with an array of USB 3 ports as well.
The proof is in the testing though, so let's find out if Viewsonic can justify its £499 price.
Specification:
Screen size: 27-inch
Native resolution: 3,840 x 2,160
Refresh rate: 60Hz
Panel type: IPS
Display inputs: DisplayPort 1.2a, mini-DP, HDMI 2.0, 2x HDMI 1.4
USB hub: 4x USB 3
Tilt: Yes
Raise: Yes
Swivel: Yes
Other: AMD FreeSync Support