All-in-all, ASUS ROG has created an excellent ambidextrous mouse in the Pugio.
It is very feature-rich, with excellent RGB lighting, configurable side buttons and hot-swappable Omron switches – all three of which are great inclusions.
Elsewhere, the ROG Armoury software continues to impress, while the performance from the PMW 3330 optical sensor cannot be faulted, even if it is not as well-regarded as the PMW 3360.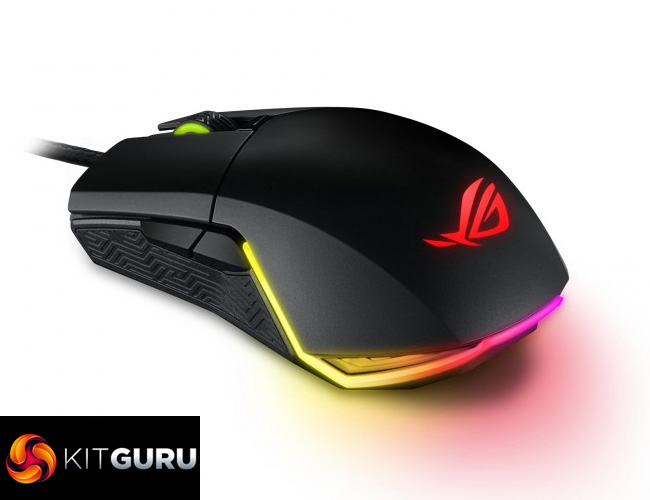 Personally speaking, I did not find the shape of the Pugio suited my play style – it is a bit too flat for my liking – but that is just me, so it would be unfair to penalise the mouse when there is a good chance it is the perfect shape for you. Still, if you want something you can wrap your whole palm around, it may be best to look at the Gladius II instead.
Now, pricing. At £69.95, the Pugio is around £25 more than ASUS ROG's more wallet-friendly Strix Impact, but I do reckon that cash is well worth spending considering the extra features on offer. In-fact, I would go as far to say that the Pugio makes the Strix Impact redundant as it is simply better in every area.
So, if you are looking for a quality ambidextrous mouse with plenty of good features, the ASUS ROG Pugio should be top of your list.
You can buy one for £69.95 from Overclockers UK HERE.
Pros
Removable side buttons.
Replaceable switches, two pairs included.
Great RGB lighting.
Performs immaculately.
ROG Armoury is as good as ever.
Cons
May not suit those who like to grip with their palm.
KitGuru says: The ASUS ROG Pugio is a brilliant ambidextrous mouse. It has plenty of great features and definitely justifies its asking price.