A new mouse from Razer, the Basilisk is certainly impressive, though it is not quite perfect.
Starting off with its design, on one hand I really appreciate the new thumb rest – it adds a vital bit of support which is lacking from the DeathAdder Elite, so its inclusion can only be positive.
However, the ergonomics are let down by the right-hand side of the mouse. Simply put, that side slopes away far too steeply, leaving my fourth and pinky fingers resting almost entirely on my mouse pad. After a while, that does get uncomfortable.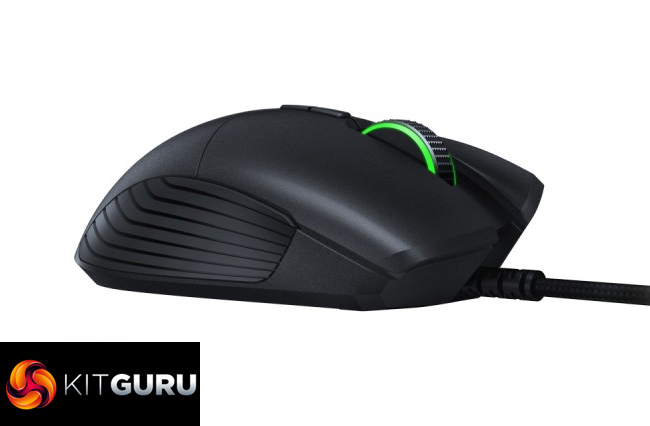 The Basilisk does have some new features, though, with its DPI clutch being a big improvement on the sniper buttons we are used to seeing. The scroll wheel's adjustable resistance also adds an opportunity for end-users to tailor the mouse exactly how they want it. If we add in the flawless performance of the optical 5G sensor, as well as the strong, tactile switches, the Basilisk is definitely a solid overall package.
Users are let down by Razer's current software situation, however. At the minute, there are two versions of Synapse available, and they are not cross-compatible – I needed Synapse 2 for my keyboard and Synapse 3 for the mouse, for example. This also means that the Chroma lighting cannot be synchronised across both devices, and that is a big selling point for buying into Razer's peripheral ecosystem. I really think Razer should've got support for all its peripherals on Synapse 3 before releasing it, as now we are stuck in a kind of limbo waiting for everything to be supported on the new software.
As such, we can't quite give the Razer Basilisk our 'Must Have' award – its ergonomics, coupled with the current software situation, hold it back. It is, however, an overall good buy, particularly if you know the ergonomics won't be an issue for you. Speaking for myself, though, I'll be sticking with the DeathAdder Elite.

You can buy one from Overclockers UK for £59.99 HERE.
DIscuss on our Facebook page, over HERE.
Pros
Thumb rest is a good addition.
DPI clutch is much more convenient than a standard sniper button.
Adjustable scroll wheel.
Flawless performance.
Cons
Ergonomics are let down by the flat right-hand side.
Software support for Razer products is currently split between two versions of Synapse, which is not only a bit confusing but means Chroma sync won't work across all devices.
KitGuru says: The Basilisk is certainly a good mouse with a couple of new features which help it stand out. However, I do think the ergonomics need tweaking, while the software situation doesn't help matters either.