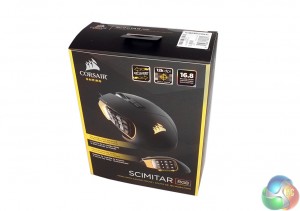 The packaging for the Scimitar is high caliber, featuring a nice mix of matt and glossy card. The front of the box showcases some of the more exciting features, including the RGB lighting, 12K DPI optical sensor and the key slider for all of those additional buttons.
As with most gaming mice packaging you can flip this box open to get a better look at the rodent itself. The interior and rear tell you more about the key-slider, as well as giving you a quote from professional WoW player, Jackson "Bajheera" Bliton, who described this mouse as "far beyond anything else available."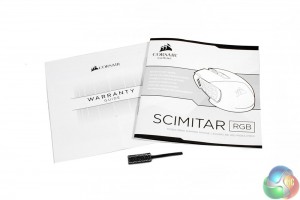 Included along with the mouse is a short warranty leaflet, a quick set-up guide and a hex key for adjusting how stiff the key-slider is, making it easier, or more difficult to move it back and forth.