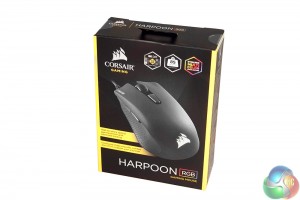 Despite being an entry-level gaming mouse, the Corsair Harpoon does actually arrive in an attractive package. The box is neat and compact and has some good product shots to help break down the important features.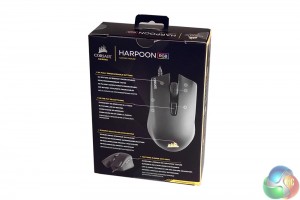 The back goes into even more detail, showing you individual aspects of the mouse that you will particularly like.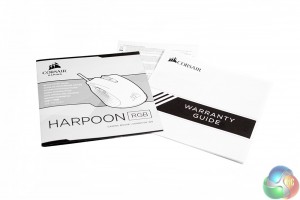 No accessories which is not too surprising considering the sub-£30 price tag, but you do get a short set up guide and a warranty leaflet should something go wrong.