Making a mouse that has enough features that it is worth upgrading from a bog standard mouse, without breaking the bank, is the difficulty faced by all entry-level gaming mouse makers. That said, I feel confident in saying that the Harpoon is a solid entry level gaming mouse and it has a lot going for it.
It has a capable sensor with a decent range of sensitivities, as well as the ability to minutely customise them in the back end software. The lighting, although basic is there and the overall shape, build and feel of the mouse are good.
I did have some difficulties with the Corsair Harpoon when it came to fine movements at the extreme low level, but other than that it performed flawlessly in all testing and showed itself capable of hanging with much more expensive rodents in the gaming space.
We have also made sure to reach out to Corsair to see if it has any comments on my findings.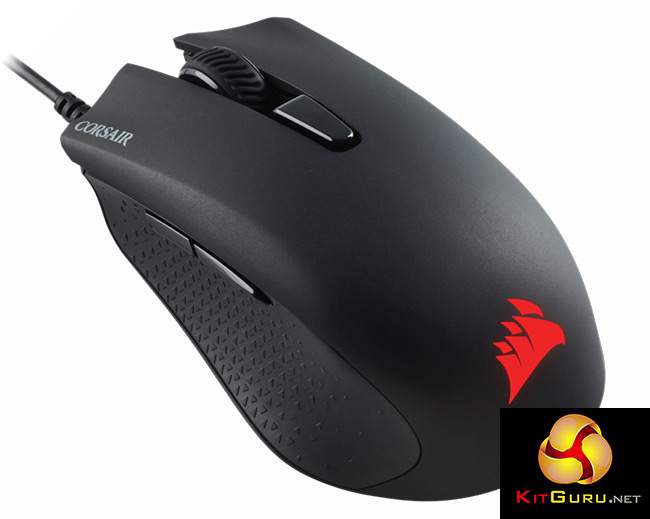 I would have liked to have seen some extra support for ring and little fingers on the side, and the lighting feels a little redundant under the palm, but for what the Harpoon offers, it is a pretty tidy package for less than £30. I could argue it is worth spending around £10 more to get something a little higher quality although for those keeping their budget under £30, the Harpoon is one of the best options there is.
While there are likely to be some features that those used to higher-end hardware would miss, if you are looking to grab your kid a decent gaming mouse for Christmas that will not cost the Earth, the Corsair Harpoon is a solid choice.

You can buy the Corsair Harpoon RGB from Overclockers UK for £27.95 inc vat HERE.
Pros
Decent for gaming and most office tasks.
Compact, lightweight.
Very affordable.
Lighting, back end software and customisation all strong.
Comfortable over long periods with all grip types.
Cons
Struggled a little at minute movements.
Finger shelf is too narrow.
Cable remained stubbornly kinked for several days.
KitGuru Says: For an entry level gaming mouse, the Corsair Harpoon RGB ticks enough boxes that it is arguably one of the best options for anyone looking to upgrade from stock, without breaking the bank.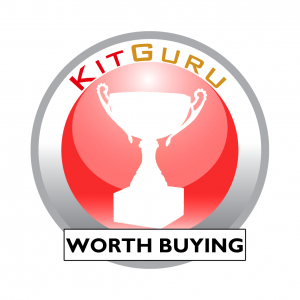 Be sure to check out our sponsors store EKWB here