Mice and other peripherals are very subjective to test, so instead of trying to devise some sort of cold, numbers based test, we put them through their paces in general usage scenarios and note down what we think. This is the best way we can think to give you an accurate idea of what a mouse, keyboard or headset is like in the ' real world'.
When it comes to my own usage of the Zowie FK1 – I found it to be exceptional in many respects. It is an incredibly accurate rodent, which should not come as a surprise since it makes use of the already much lauded over Avago 3310 sensor.
It delivers very low levels of jitter and no acceleration or prediction to give you a very good one to one ratio of mouse to pointer movement. It also has a very low lift-off distance, so if you find yourself scrambling for space on a little mouse mat, it will be right up your street.

Throughout testing, I tried the FK1 in a number of different genres of games, including shooters, strategies, puzzlers and RPGs and found it equally versatile in all of them. It is not the most sensitive mouse in the world, but most of those ones sporting '12,000 DPI' are just doing it for marketing numbers rather than any practical purpose. In reality I would be surprised if you would need anything close to that unless you are operating multiple 4K displays.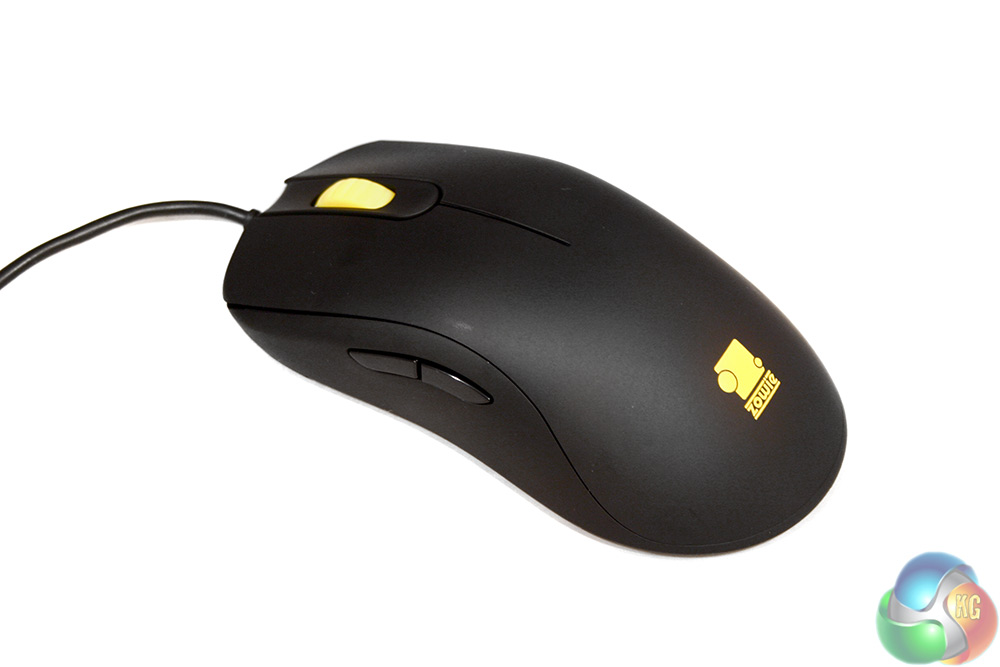 Of course with this being a mouse with an optical sensor, it does not play ball with desk surfaces, so if you plan to buy this one you will need a mouse mat; preferably a cloth one. However, due to the lack of gimmicky features, chances are if you are considering the FK1, you are doing so for its sensor and little else.
While I can applaud Zowie's mentality of making its gaming peripherals plug and play only, it does seem a shame that there is not some customisation options with the FK1. You can adjust the DPI with the switch underneath, but it is hardly useful for on-the-fly changes. Similarly the polling rate can only be adjusted with a complicated combination of button presses.
I am not one for a plethora of macros, but the options to make the two buttons that are there a little more personal would have been nice, as well.
The buttons on the FK1 have a nice tactile feel to them and they are a little stiffer than some mice I have used. The scroll targets a specific audience. While it gives you good feedback on each notch, the noise when you scroll quickly can get quite irritating. Personally, I prefer a quieter scroller.
Comfort wise, the FK1 scores very highly. The slightly rough surface means that even if you get quite sweaty during a game, you will maintain your grip without difficulty.