Riot has announced a new temporary system that's being trialled on each server, that will see it banning all toxic players on League of Legends, either temporarily over a two week period, or permanently if they've been given a warning before.
Part of this is to do with a new "machine learning," approach, according to Lead Designer of Social Systems at Riot, Jeffery Lin. He explained over on Reddit how the new automated system, combined with the traditional player support reviews, would highlight those players that have continually shown toxic behaviour online and that they would be banned.
This is counter to Riot's usual methods of reform, but it's noticed that for a number of players these measures don't make a difference, they repeatedly throw out homophobic and/or racist language, along with death threats and Riot simply doesn't want these people playing its game.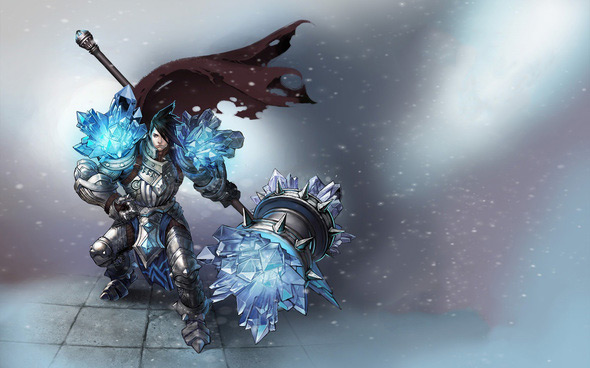 "Someone call for a ban hammer?"
Those that complain about bans being unfair, will have their chat logs revealed to the world which while naming and shaming, does also make Riot far more transparent and should end calls that it is unfairly punishing some of the nastiest players.
This system won't be rolled out entirely in one go, as Riot is testing it server by server to test effectiveness and to make sure not too many false positives appear. In the end though, if it works, Riot may roll out the system worldwide, permanently.
Lin also said that over the next few months, it will be looking into players that leave early or repeatedly go AFK. While some players have expressed concern over this saying that they get dropped from the servers semi-regularly and it has nothing to do with them, others are glad to see Riot continuing to tidy up its game.
Discuss on our Facebook page, HERE.
KitGuru Says: Having a zero tolerance policy on nasty language and behaviour is a bit of a dangerous system to implement as it doesn't allow for a lot of nuance, but perhaps that's what's needed to clear out some of the worst of the worst players. What do you guys think?
Image Source: Walls