Chairman Tom Wheeler of the Federal Communications Commission (FCC) has confirmed during a CES speech, that the voting on the open Internet order will go ahead on the 26th of February. He also all but confirmed that internet service providers (ISPs) will be reclassified as common carriers under Title II provisions in the Communications Act. This would mean that the FCC would ban blocking, throttling, and paid prioritization by ISPs in the US.
ISPs have been strongly against the idea of being reclassified to common carriers and will likely go as far as they can in the US courts to legally challenge any attempt by the FCC to do so. But with President Obama siding with consumers and the FCC on this issue, fighting it will an uphill battle for ISPs.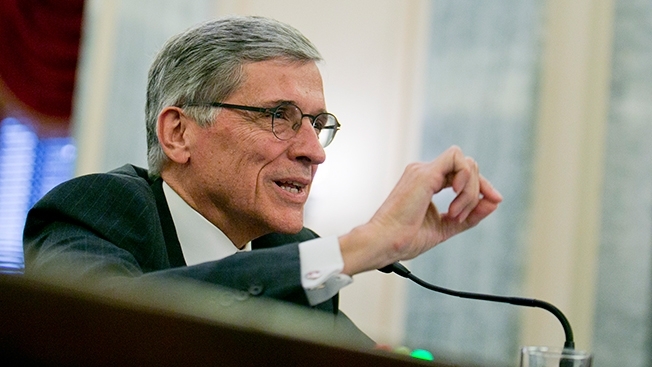 Howard Buskirk,  executive senior editor of Communications Daily tweeted:
.@TomWheelerFCC confirms @FCC will vote on open Internet order Feb. 26 #CES2015 Five minutes in discussion of net neutrality starts.

— Howard Buskirk (@hbuskirk) January 7, 2015

Reclassifying the ISPs as common carriers would not go as far as to force local loop unbundling, which forces network operators to allow leased access to the last mile of cabling, as we have here in the UK with Openreach. But it would force them to offer internet access to the public on reasonable terms.
Of course local loop unbundling could come at a later date, however the NCTA which represents major internet providers such as Comcast and Time Warner among others is pretty confident that this is unlikely as the FCC has tried this before, ending in a massive failure, one they are not likely to want to repeat. Steve Morris, the NCTA's associate general counsel said: "I think the thing that worries people the most is probably rate regulation,". This would allow the FCC to regulate the rates charged by ISPs for certain services and not just for home users, but also businesses like Netflix who send massive amounts of traffic across ISPs networks.
It is probably still going to take a long time for any result to come out of this vote on the 26th of February, as even if it does pass, ISPs will likely challenge the decision leading to long drawn out court battles. So for now US internet users are stuck with the system they have.
Discuss on our Facebook page, HERE.
KitGuru Says: While local loop unbundling here in the UK seems to have worked pretty well for the most part, anyone who has had experience dealing with Openreach (The BT subsidiary who control everything about the last mile) knows that it can be a total nightmare. Most UK ISP's I have come to despise Openreach bureaucracy and even BT have trouble with it sometimes. Still, at the end of the day, one cable comes into your home and you can then switch to any provider in your area. Time will tell what is in store for US internet users.
Image source: Betawired