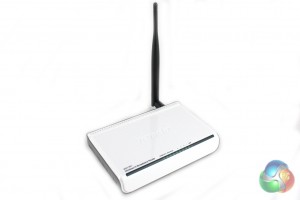 There isn't anything particularly exciting about the aesthetic design of the W311R+, although we cannot realistically expect anything much more interesting at this price point.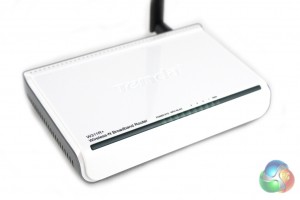 The top of the router is finished in gloss white and features a series of LED indicator lights across the front of the unit.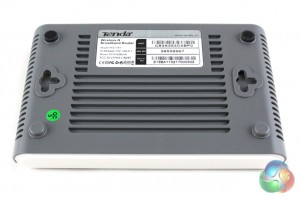 Turning over the router reveals a grey plastic underside with a series of vents cut into it to cool the components inside.  There are two rubber feet which stop it from moving around on your desk, and two screw hooks which let it be mounted to a wall.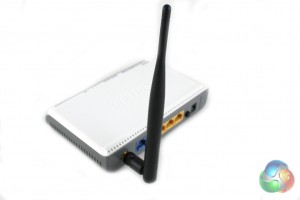 Unlike a lot of routers, the W311R+ only features one antenna. This is quite large in size, but can be easily re-positioned or removed for storage purposes.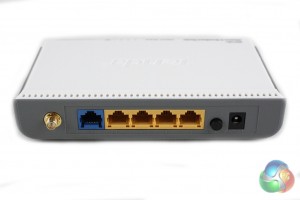 Along the back edge of the router we find a fairly basic selection of ports. From left to right we find the antenna attachment point, one blue Ethernet jack to connect the router to the internet, four yellow Ethernet jacks for other devices, a reset / WPS button and the DC-in jack.