To test the Tenda W311R+ Wireless Router, we used Totusoft's LAN Speed Test software to measure the real-world network throughput. LAN Speed Test provides real-world performance results as it creates the file, measures the time taken to transfer it, and calculates the effective network throughput.
To eliminate potential bottlenecks, the 'server' computer was connected via Ethernet cable to the Tenda W311R+. It is important to point out that the walls in my home are very thick which does have a negative impact on a wireless signal.
We tested the performance of the router and range extender in three different positions:

Short Range: Router and Range Extender positioned next to each other, with the 'client' laptop three feet away, to show the best performance scenario.
Long Range: Range extender and laptop located 20 feet from the main Router on the floor below, with the signal passing through one solid wall.
Note: The 'server' computer is a Lenovo Thinkpad X220i with an Intel 82579LM Gigabit Ethernet Card and the 'client' computer is a Dell Inspiron 15 with an Intel Dual Band Wireless-N 7260 Wireless card.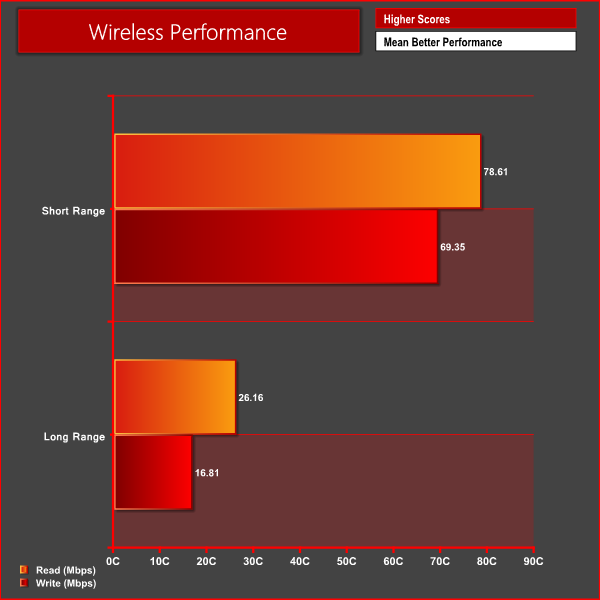 We couldn't quite match the claimed 150 MB's transfer speeds but these aren't too shabby.  There was a significant drop in performance at long range, though.