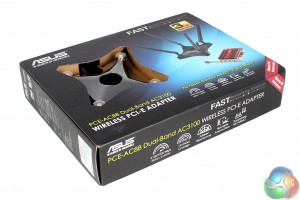 With a simple red half-length PCI card, four antennas and a replacement IO plate for use in the smallest mini ITX cases, there's not a great deal to talk about with the physical design of the Asus PCE-AC88.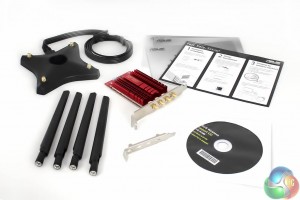 You get a choice between the use of a fairly large external antenna unit to connect the antennas to, or directly connecting to the four coaxial ports on the back of the card.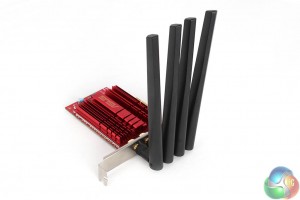 With the antennas connected directly to the card, they might get in the way of a few cables at the back of your PC.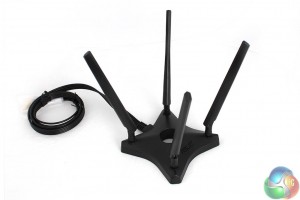 This external unit is magnetic, for a strong bond to a top of a metal PC case.

 Yes, your PC can have that porcupine look as well as your router!