Sony has been making a habit of randomly dropping PlayStation VR2 news on us without warning. Last month, the company decided to unveil the specs for the next-gen headset and now today, Sony has officially revealed the PlayStation VR2 headset in full, alongside its newly designed controllers. 
Sony originally announced that it was working on a next-gen PSVR headset in early 2021, but did not share technical specs at the time. That changed last month, with Sony revealing that PlayStation VR2 will offer a 4K HDR OLED display (2000×2040 per eye), 110-degree field of view, foveated rendering and 90Hz or 120Hz gameplay depending on the game. We've also heard that there will be eye-tracking capabilities baked in, possibly provided by the specialists over at Tobii.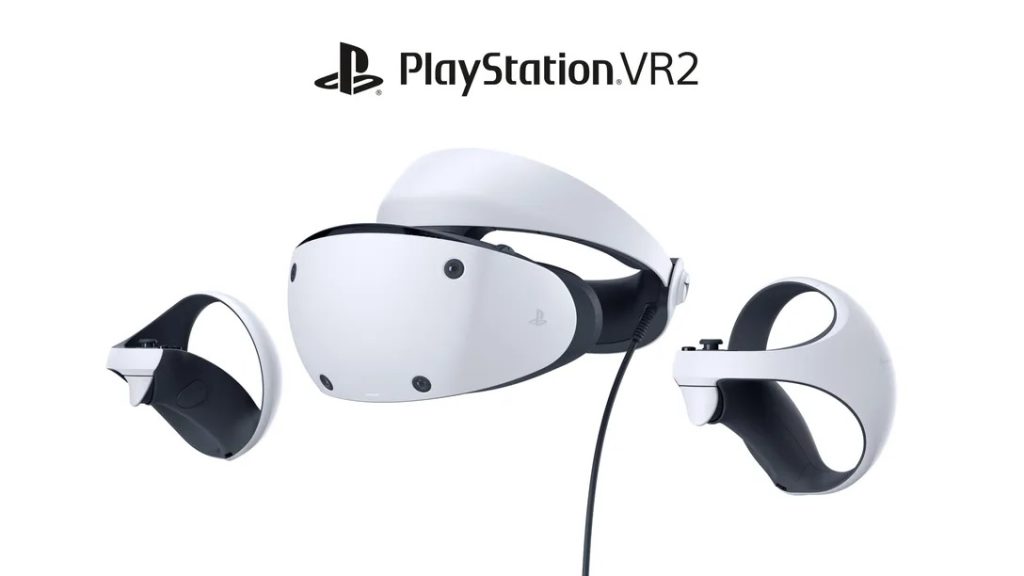 Now today, Sony has revealed the new headset design. Similarly to the original PSVR headset, Sony has opted for an 'orb' like design for the headset. Immediately, we see that this is a wired headset, so we aren't moving to wireless VR on PS5. We can also see the four front-facing cameras, which will be used to track the controllers, removing the need for additional sensors to be set up in your play space.
The new controllers also capture this 'orb' aesthetic too, offering similar functionality to the Oculus Touch controllers, which should be a huge upgrade over the previous PlayStation Wand controllers.
Speaking on designing the next-gen VR headset, Sony VP, Hideaki Nishino, said: "Our goal is to create a headset that will not only become an attractive part of your living room décor, but will also keep you immersed in your game world, to the point where you almost forget you are using a headset or controller."
Unfortunately, Sony has still not announced a launch window or release date for the PlayStation VR2. Reportedly, the headset will enter mass production this year, so we may see a late 2022 launch, but it could also be pushed to the first half of 2023.
Discuss on our Facebook page, HERE.
KitGuru Says: The PSVR 2 is shaping up to be an excellent headset. The specs are all solid on paper, but we've still got to see exciting new games to draw people into the VR ecosystem and away from traditional gaming.