Back in November 2018, a leak showed off various prototype designs for what appeared to be Valve's very own VR headset. Today, those leaks were proven true. In an update to the Steam Store page, the Valve Index virtual reality headset has been listed.
The Valve Index HMD (Head Mounted Display) is heading our way in May 2019. There is an image showing off the headset itself, giving us a sneak peek at a few initial features we can expect: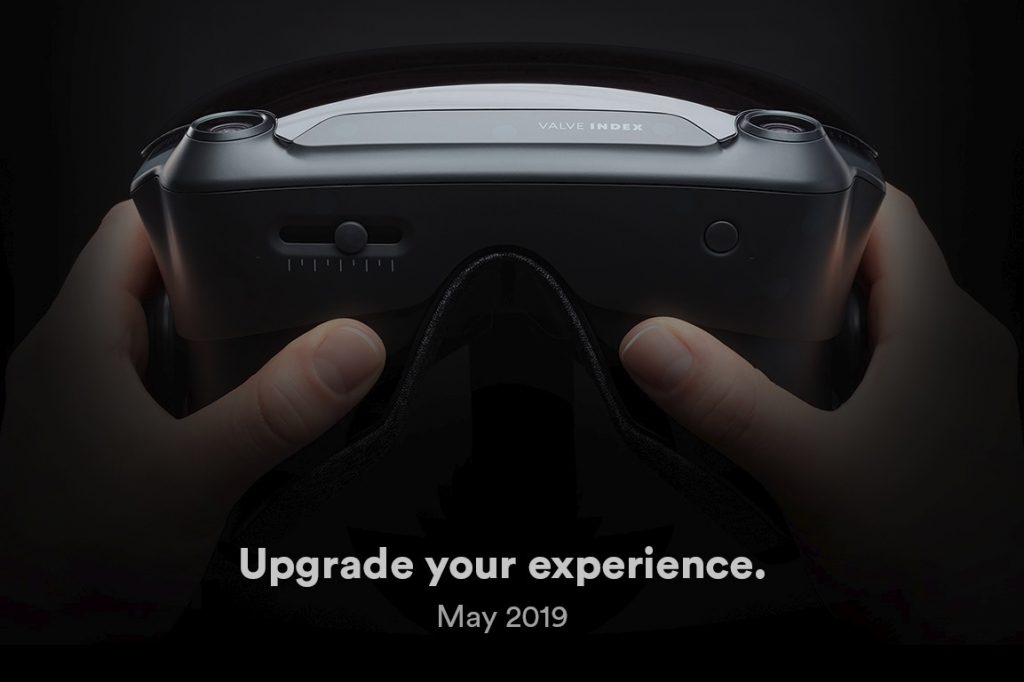 Unlike the recently announced Oculus Rift S, the Valve Index headset will have an IPD slider, letting users adjust the lenses to better suit their own eye-distance. As expected, front facing cameras will appear, paving the way for potential Augmented Reality applications too.
The Valve Index will likely ship with the Knuckles controllers, which have been tested and developed with for a few years now. Valve confirmed some time ago that it has several VR games in the works. The company has also previously stated that it wants to adopt the Nintendo strategy of designing games that fit around new hardware. With that in mind, it seems likely that this headset launch will come tied with a brand new Valve game. Potentially even Half-Life VR, which has been spotted in several leaks over the last year.
KitGuru Says: We'll have to wait until May to get the full announcement but it looks like 2019 is going to be a very exciting year for Valve. Artifact may not have panned out but clearly, progress is being made in other areas.