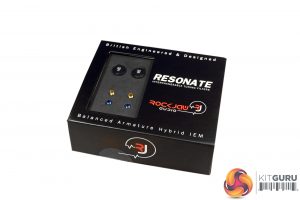 The packaging for the Rock Jaw Audio Resonate earphones is neat and compact, though hardly the most eye-catching. While it is arguable that cheaper packaging is kinder on the consumer's wallet, when you are looking to spend £125+ on a pair of earbuds, it can be a nice feeling if the box reflects that high-end price tag.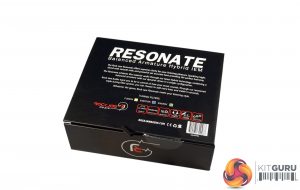 The rear gives you some additional specifications for the earbuds, as well as detailing the three tuner options: Fusion, Emotion and Energy.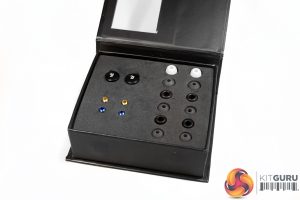 Inside you find the earbuds, the respective tuners and a number of replacement tips for different ear sizes and user preferences.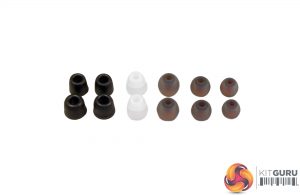 There are 14 of them in total and come in standard silicon, memory foam and double flange designs, with a few different sizing options.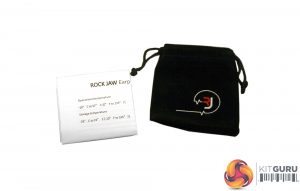 You also receive a short set up leaflet and a carry bag so you can carry your earphones and tips with you.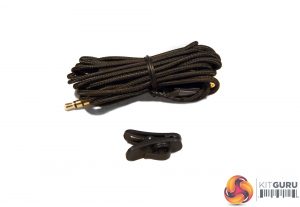 The audio cable is 3.5mm, with a MMCX clip mechanism for attaching to the earbuds themselves. It is braided to a high standard and features gold plated headers. The cable also features an in-line volume and microphone mute control.
The cable comes with a crocodile clip for attaching to your clothing to help avoid microphonics and has a built in spring at its base to help improve durability.