The Rock Jaw Audio Resonate are an excellent pair of earbuds that would make any music or gaming fan proud. They sound fantastic throughout the volume range and frequency spectrum, with excellent clarity regardless of which tuner you choose.
That is one of the best features of the Resonates: the ability to hardware customise your sound. With subtle changes to the mix, the three options give users the chance to choose what their sound is like, with mild tweaks to bass and treble to offer a more nuanced sound depending on your preferences.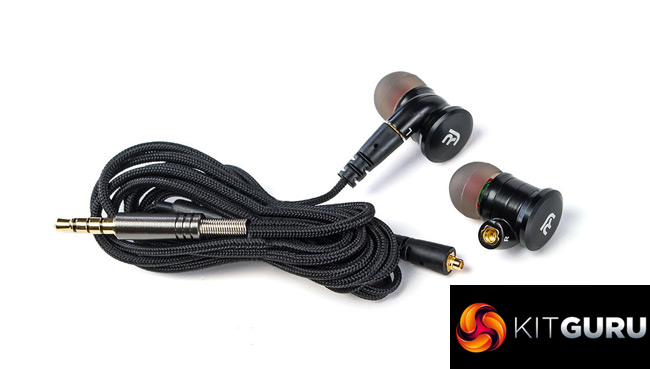 The bundle includes a number of earbud tips for a great fit regardless of ear size and preference and the cable is detachable, which makes transport simple and means it is easier to untangle the cable.
I did run into a problem with the cable not detaching easily to start with, but Rock Jaw quickly issued me with a replacement which did not have that problem, so it does not seem likely to be widespread. It was also a good demonstration of Rock Jaw's impressive and personal support system.
The only real drawback for most users is the price. While it seems entirely justified for earbuds of this quality and with this many features, there are not many people who are going to be willing to spend that much. They will be glad they did, but a price tag like this does put these earbuds in the top range with a much more limited audience.
You can pick up the Rock Jaw Resonate earphones direct from the manufacturer for £125.
Pros
Sound fantastic throughout the frequency range.
No clarity loss at high volume.
Various tuners make subtle, but noticeable changes to the sound.
Detachable cable has very little microphonics.
Solid noise cancelling.
Great earbud tip bundle.
Cons
Detachable cable had some issues when first issued.
Expensive.
KitGuru Says: Rock Jaw Audio's Resonates are some of the best earbuds we have ever tested, sounding excellent no matter which of the three included tuner sets you use. Its detachable cable is a great touch – even if there was a minor quality issue – and there are a bunch of included earbud tips. You just need to factor in the steep price for the privilege.