It is clear to me that ASUS Republic of Gamers has created a rather good gaming headset in the Fusion 500.
It looks good, with swanky RGB lighting and classy gold ear cups, while it is also comfortable and you even get the choice between two different types of ear cushions.
Factor in the decent, if not jaw-dropping, unidirectional mic, the intuitive on-ear touch controls and the surprisingly good virtual 7.1, and surely ROG is walking away with this one?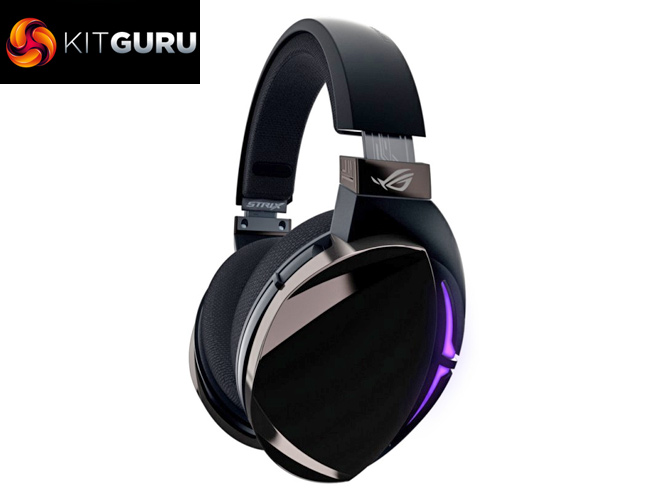 Unfortunately, that is not quite the case. I mentioned this is a good headset – which it is – but it just isn't worth £180. This is primarily due to the disappointing overall sound – my main issue being the lacking mid-range which removes all sense of emotion and feeling from vocals, though the high-end does sound a bit veiled as well.
I can appreciate this is a gaming headset so a bass-heavy sound is to be expected, but for the money the overall sound quality just isn't there. I'm not usually one to recommend buying a proper pair of headphones and then adding in a third-party mic, but when you're spending £180 that would give significantly better results overall.
I still think the ROG Fusion 500 is capable – it is just too expensive. At closer to £100, maybe £120, it could have its place in the market as it is very feature-rich and doesn't do much wrong. At £180, however, the sound quality just isn't good enough for a wholehearted recommendation from us.
Update 26/01/2018: The Fusion 500 has now had a price cut from £179.99 to £159.95. At this price the headset is certainly better value but it is still a lot of money and our initial conclusion stands.

You can pre-order the Fusion 500 now for £159.95 from Overclockers UK over HERE.
Discuss on our Facebook page, over HERE.
Pros
Looks good.
Touch controls work quite well.
Comfortable to wear for hours at a time.
Decent mic.
Choice of ear cushions.
RGB lighting can sync with other headsets.
Cons
£180 £160 is asking a lot for a headset, even after the price cut.
Clamping force was initially uncomfortable.
Braided cable drags and creates a lot of noise.
KitGuru says: £160 is a lot of money for a gaming headset, and we don't quite think the Fusion 500 is worth it. At a lower price, we could see it selling well thanks to its numerous good features. However, for £160, its sound quality does let it down.