Considering its bargain-basement price of just £34.99, you would be forgiven for expecting the Cooler Master MasterPulse MH320 to be a pretty poor headset.
However, I actually think it is very good value for money. It obviously will not compare with its more expensive counterparts – the likes of the HyperX Cloud II or the Razer Kraken 7.1 V2 are in another class completely – and this is made evident by the relatively flimsy steel frame and plasticky ear cups.
The overall package, though, is very impressive considering the low price. There is a good balance to audio – though it is still quite bass-heavy – and music still has a decent amount of detail in the high-end.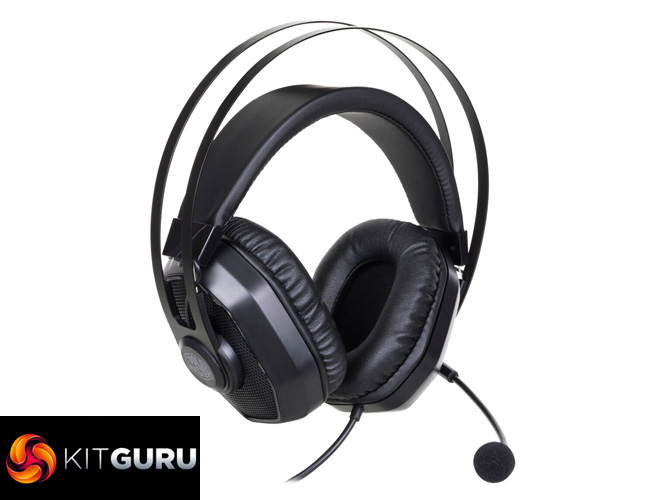 My biggest problem with the headset is the recessed mid-range as it makes vocals and speech sound just a touch muffled. Everything is still comprehensible but speech does lack some clarity.
Still, in-game, the bass-heavy sound works very well and there is still enough clarity to be able to hear your friends clearly. The mic will also do the job just fine, as long as you don't mind it sounding a little nasally – but that is a problem common to nearly all gaming headsets.
So, overall, I am more than happy to recommend the Cooler Master MasterPulse MH320. It is quite basic in-terms of features, but the audio quality is decent and we really can't complain too much about its minor issues – after all, the MH320 only costs £34.99! For the money, you could do a lot worse.
The MH320 only launched today so we will update this review with a buy link when we have one. The UK MSRP is £34.99.
Discuss on our Facebook page HERE.
Pros
Very affordable.
Decent audio quality with deep bass.
Mic is overall clear and crisp.
Comfortable.
Cons
Build quality isn't the best.
Speech sounds slightly muffled.
KitGuru says: If you are an aspiring gamer on a very tight budget, the MasterPulse MH320 headset will serve you very well.