Overall, I had a hard time deciding how to score the SteelSeries Arctis 7 gaming headset.
On one hand, the audio quality is very good for a gaming headset, the mic is up there with the best I've heard and I genuinely believe ChatMix is one of the best, if not the best feature included with any gaming headset I've used.
However, on the other hand, the simple fact of the matter is I couldn't use the Arctis 7 for more than 45 minutes at a time as my ears would press right up against the headset's drivers – it was just too uncomfortable to use for longer periods.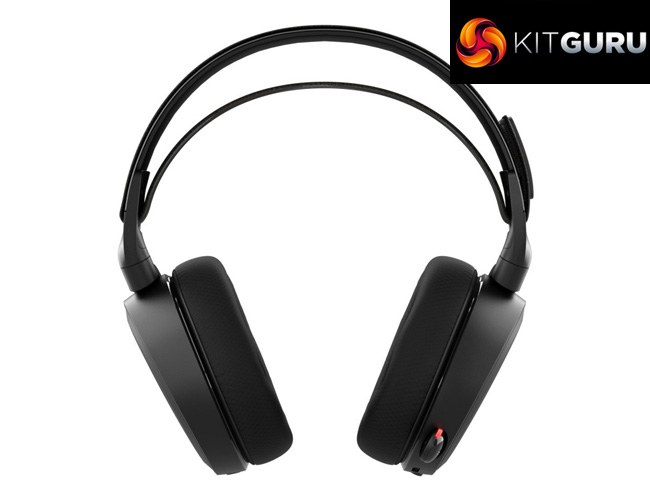 If a secondary pair of ear cushions – maybe thicker ones, or a slightly different shape of cushion – were included in the box (which, frankly, I would've expected at this price point) and they solved the problem for me, I have no doubt the Arctis 7 would be heading for our top award as one of the best all-round gaming headsets I've used.
As it is, though, I would definitely urge our readers to try before you buy. There is a good chance you won't have the same issue I did, but it would be a crying shame for anyone to spend £130 on a headset and then not be able to use it for longer than short sessions.
However, I can only judge the headset from my experience with it, and sadly – purely due to my issue with the comfort of the device – it isn't one I'll be trying again soon.
You can buy the SteelSeries Arctis 7 for £129.95 from Overclockers UK HERE. This is a temporary deal, and afterwards the price will go back up to £159.95, so if you are interested it may be best to act fast.
Discuss on our Facebook page, over HERE.
Pros
Good audio quality.
Excellent mic.
ChatMix feature is simply brilliant.
Stylish.
Can be used via wireless or wired connection.
Good battery life.
Cons
My ears pressed against the drivers when in use which was very uncomfortable.
Definitely more expensive than your average gaming headset.
KitGuru says: I would love to whole-heartedly recommend the Arctis 7 – and though it is still likely to do the job for many people out there, due to my issues with its comfort, and despite all the things I like about it, I just couldn't use it for any prolonged period of time.