Spacial positioning is very important for gamers. Knowing the exact location of other players can make the difference between winning and losing. Because of this many headset manufacturers add 'virtual surround sound,' via their back-end software. This is not good enough for ASUS who went ahead and upgraded its already well received headset to a full, actual surround sound system.
Featuring five drivers in each headphone – the STRIX 7.1 offers true 360 degree sound capabilities. Wherever your enemy is, you will know where they are. Additionally it comes with its own powered control hub, a noise cancelling microphone and glowing orange earcups. 
The question is, is it worth the rather hefty price tag?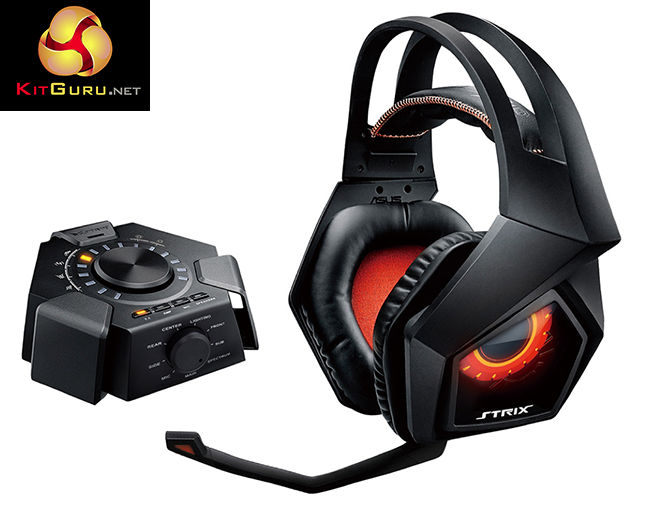 Features
True 7.1 surround sound: Lifelike, immersive audio with 10 neodymium magnets and volume controls for each channel.

Plug-and-play USB audio station: Works as a USB sound card with handy in-game audio controls.

Static and breathing lighting effects: Express your gaming style, even in the dark.

90% environmental noise cancellation: Clear in-game communication.

Four game-audio spectrum profiles: Enjoy immersive audio fine-tuned for first-person shooter (FPS), racing, and action/role-playing games (RPG).

110mm protein leather cushions: Highly breathable material is perfect for long gaming sessions.

Foldable ear cups: Travel-friendly design lets you game anywhere.
For those wondering how this headset stacks up against its fellow STRIX devices, here is a handy comparison chart: