In all, the AirPulse A100 speakers are exceptionally well made, especially for their size. The decision to go with ribbon tweeters is welcome and you would be hard pressed to find similar quality in bookshelf sized speakers at this price point.
If you are spending £600+ on a pair of speakers, then you would expect high quality. The AirPulse A100s deliver on that front, from the hardware down to the construction. Even the accessory box is a solid offering, containing a plethora of well-shielded quality cables for each output for maximum support across devices and different preferences.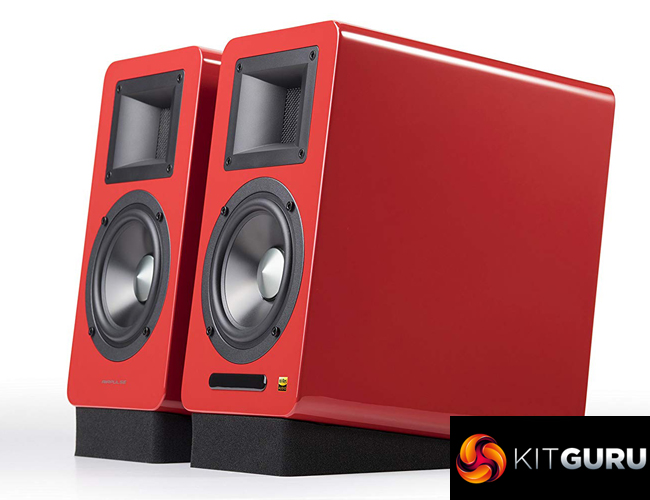 The ribbon tweeters offer a ton of detail in the high-end and the mid-woofers offer plenty of bass without being over powering or boomy. There is the option to hook up a subwoofer to these speakers but I'm not convinced you would ever need to.
The glossy coating won't be to everyone's liking but you do get a pair of gloves in the box, so if you are worried about smudges while moving the speakers around, then you'll be able to use those instead. Our review unit was red, which comes in at the £659.99 mark. However, a black version is available for £619.99 on Amazon.
If you are really into high-end audio gear and are looking for a small (ish) pair of speakers in the £600 to £700 range, then the AirPulse A100s deserve some serious consideration. If you aren't already a HiFi enthusiast, then these obviously aren't for you!
As mentioned, you can buy the A100 from Amazon for £659 HERE.
Pros: 
Ribbon tweeters.
Exceptionally clear sound.
Great sound balance.
Solid construction.
Cons:
Glossy coating could be unappealing to some.
KitGuru Says: The AirPulse A100s are well designed, offer great sound and punch above their size-class.
Be sure to check out our sponsors store EKWB here