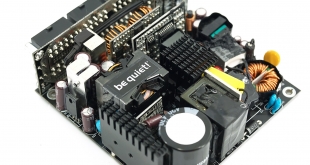 We review many power supplies, but its always a treat to get a new SFX unit into our labs for analysis. Today we take a look at the be quiet! SFX L, now available in 550W and 600W capacities. be quiet! have been behind many 80 Plus Bronze rated SFX power supplies in the past, but this new model is 80 Plus Gold rated and fully modular – a welcome addition to the line up for 2017.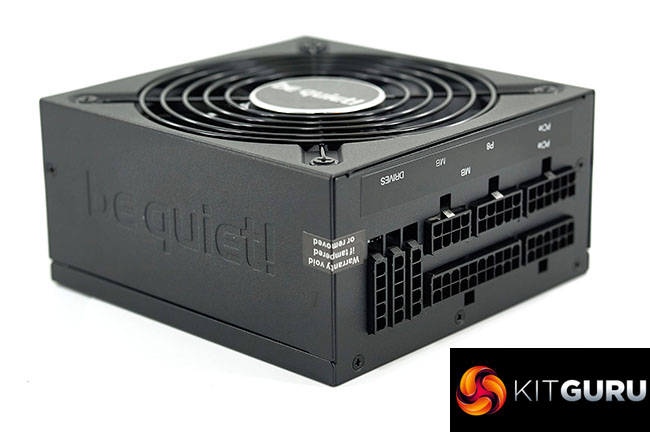 The joy with SFX L is the longer chassis size – meaning larger fans can be incorporated inside. This will mean lower noise emissions. SFX L power supplies are diverse and can be used in a small form factor chassis and with an included adapter also inside a standard ATX case.
While be quiet! have two units available to buy in this specific range – we are looking at the SFX L 600W today. The other model is a smaller capacity 500W unit (SFX L 500W). There is a 3 year warranty with these units, which seems a little lower that I would expect considering many units are now protected by 7-12 year warranties.
BeQuiet! SFX-L 600W PSU Key Features:
80PLUS ® Gold certification with up to 92% power conversion efficiency
Multi-GPU support with four PCIe connectors
Full cable management for build flexibility and convenient usage
Silent, temperature-controlled 120mm high-quality fan
LLC, Synchronous Rectifier (SR) and DC-to-DC power conversion circuit design supports stability and efficiency
High-quality Japanese capacitors for maximum reliability and operating life
Powerful 12V-rail design for high stability and performance
SFX-to-ATX adapter bracket allows flexible use with larger case sizes
Black flat cables of up to 80cm for improved cooling
3-year manufacturer's warranty
Product conception, design and quality control in Germany
SFX L Power is available now – 500W for a recommended price of €109 / $119 / £95, or 600W for €129 / $145 / £115.
Review photography handled in house at KitGuru with a Leica S series medium format camera and S series prime lens. Please do not use any of the images within this review without express permission.