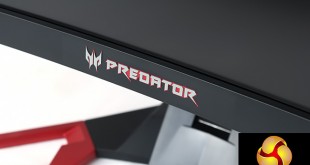 The Acer Predator Z35 is a 35-inch curved ultra-widescreen G-Sync display with a VA panel, aimed at gamers looking for ultimate performance. Its standard refresh rate is a tasty 144Hz, but this can be raised all the way to 200Hz, in what is one of the highest refresh rates in a consumer gaming display.
According to research firm Gartner, in 2015 Acer was the world's sixth largest PC vendor, with a 7% share of the market. Although it is dwarfed by Lenovo, HP and Dell, that still means an enormous volume of computers sold. And when you're a massive global corporation selling products at all kinds of price points to both businesses and home users in many different countries, it can be hard to break into new markets with a more narrow focus, such as products that are specifically aimed at gamers.
Acer's answer is the Predator sub-brand, a range of desktops, laptops and displays that offer specific features that gamers will want. We've covered a few Predator displays already, the Acer Predator XB270HU (review HERE) and Acer Predator XB280HK (review HERE), both of which are standard 16:9 screens that use G-Sync adaptive-sync technology.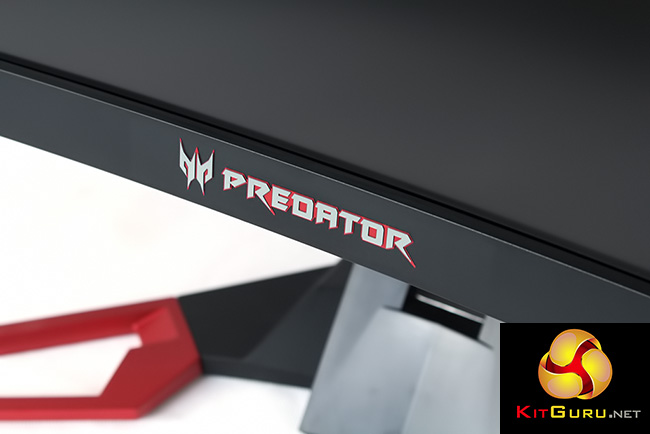 The Acer Predator Z35 is the firm's third gaming display to arrive at Kitguru towers, and is an entirely different beast to the previous two. It is a 35-inch ultra-widescreen 21:9 display with curved edges, up to 2000R. It also uses G-Sync technology, but one more trick up its sleeve is the ability to run at a refresh rate of 200Hz, something no other ultra-wide display currently offers.
The Acer Predator Z35 is not the world's first 200Hz PC monitor, but it is currently the only ultra-wide display to offer this refresh rate. And you don't need to mess about with third party software or edit EDID files, as the 200Hz option is officially supported and can be turned on in the menus.
That's in addition to support for G-Sync, and a (quoted) 4ms response time. DTS audio is supported over two 9 watt speakers. There's Nvidia ULMB (not concurrently with G Sync though), an Overdrive control, adaptive contrast, low blue light mode, a gaming mode, sRGB mode, and on-screen gaming assistance crosshairs. Quite a lot.
There's a catch though. In order to achieve this refresh rate, the Acer Predator Z35 does not offer the 3,440 x 1,440 resolution which is more common on many ultra-wide displays, but instead resorts to a much lower 2,560 x 1,080. So, you're effectively getting a wider version of a 1080p display (adding 290 pixels to each side) rather than a wider version of a 1440p display.
It also has an 8-bit panel using VA (Vertical Alignment) technology rather than IPS or TN, with quoted 178 degree viewing angles.
We've seen a few VA displays, and each time the black levels have been outstanding, with (theoretically) the same wide horizontal viewing angles of IPS displays, but perhaps not quite the same vibrant colours. That's evident from the specification, since the Acer Predator Z35 is rated to 2,000:1 contrast.
And lastly, Acer has gone with a whole new design for the Predator Z35, with a huge metal stand, bright red trim around the display and a sharp, angular look. It's much better than the previous Predator displays, with a really high quality feel to it.
It's worth mentioning that this is Acer's second ultra-wide curved display. The majority of firms currently only have one 21:9 model and treat it as a flagship product, but Acer also has the Predator X34, a second G-Sync display, it has a higher specification, with an IPS panel and the aforementioned 3,440 x 1,440 resolution.
And while the Acer Predator X34 is not able to offer ultra-high refresh rates up to 144Hz (and beyond) as with the Z35, it still goes beyond the usual 60Hz limit, raising it (natively) to 75Hz, with an overclocked refresh rate of 100Hz. Although it notably costs a bit more too.
Specification:
Screen size: 35 inch
Native resolution: 2,560 x 1,080
Refresh rate: 144Hz (up to 200Hz)
Panel type: VA
Display inputs: 1x DisplayPort 1.2, 1x HDMI 1.4
USB hub: 4x USB 3
Tilt: yes
Raise: yes
Swivel: no
Other: Nvidia ULMB, Nvidia G-Sync, 200Hz support, 2000R curvature