Nvidia's cloud gaming service, GRID, is getting an upgrade today. Shield tablet owners taking part in the public beta for the streaming service will now be able to play the 50 title strong library of games at full 1080p and 60 frames per second.
We tested the capabilities of GRID cloud gaming at the start of the year but since then, Nvidia has been hard at work improving the service and packing in more value by growing the library of games. Shield tablet owners have access to GRID, which now has over 50 games, with 35 of them capable of 1080p/60 frames per second streaming.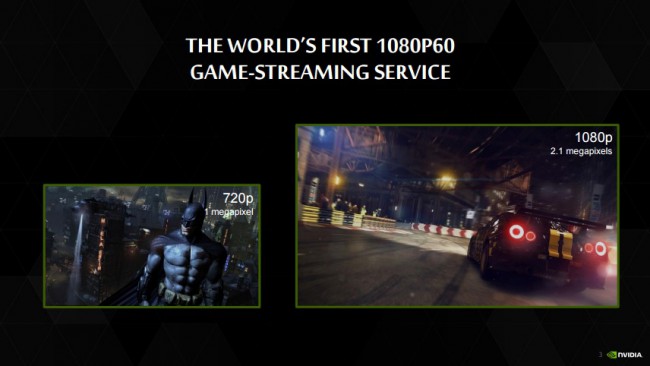 GRID is set to remain free until the 30th of June so if you own a Shield, make the most of this public beta while you still can. Streaming at 1080p and 60 frames per second is obviously going to demand a fairly strong internet connection as a result, Nvidia recommends that you have a 30Mbps download speed along with a decent router. Nvidia actually has a list of 'Shield certified' routers, HERE.
Soon GRID will turn in to a paid subscription service, which will offer even newer titles like Batman: Arkham Knight and The Witcher 3: The Wild Hunt.
Discuss on our Facebook page, HERE.
KitGuru Says: Back when I initially tested GRID cloud gaming I noted that it had a lot of potential. If you own a Shield tablet, I would recommend trying out the service, particularly now that it is almost out of beta. Have any of you tried out GRID cloud gaming? What did you think of it?