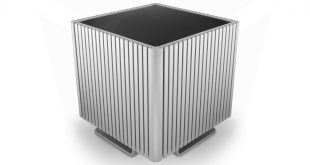 Here at KitGuru, we place high value on a desktop PC that is capable of good performance while still retaining low noise levels. You can imagine we were pretty keen to get a look at Streacom's DB4 chassis, then, as it is entirely fanless. While we have already seen passively-cooled laptops with ultra low-power Intel Core M CPUs, this is an entirely different beast – as Streacom sent us the DB4 with a Core i7-6700 installed.
This makes the Streacom DB4 a very interesting proposition – an entirely fanless case, but with enough cooling power to keep an i7-6700's thermals in check. The case can be bought on its own, though Quiet PC supplied our sample and they also sell pre-built configurations using the DB4.
The sample we were sent did have the components already installed, so in this review we will assess how the good the case itself is, as well as looking at what levels of performance you can expect from a fanless PC.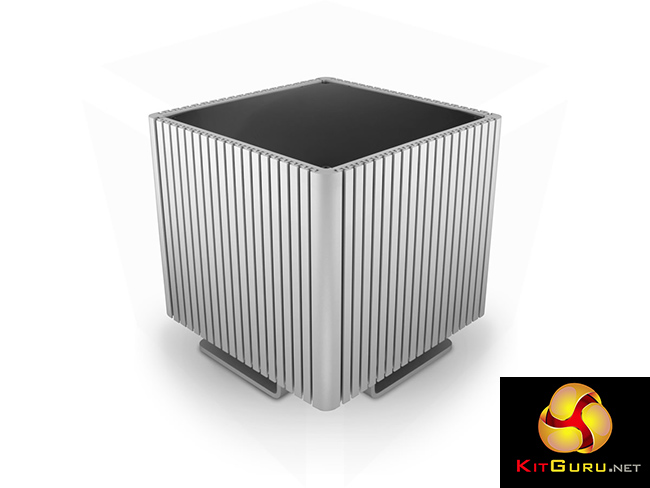 Specification
Chassis Material: Premium Grade (6063) All Aluminium, 4mm Thick Extruded Panels
Available Colours: Silver – Sandblast Finish
Motherboard Support: Mini-ITX
Drive Capacity: Maximum 5 x 3.5″ or 12 x 2.5″
Optical Drive Bays: Optical Kit for slim slot loading drive
Expansion Slot: 2 x Full Height Slots (MAX 200mm Length, 116mm Height)
USB Ports: 2 x USB3.0, Bottom Facing
Cooling: 4 x 6mm Heatpipes with 65W / Side Panel, Expandable to 110W
External Dimensions: 260 x 260 x 270mm (W x D x H)
Power Supply: ZF240 or Nano Series PSU (Not Included)
Remote Control: None
Net Weight: 7.5KG
Be sure to check out our sponsors store EKWB here