Here, we present a few performance indicators to show you how fast a PC you can expect in a fanless chassis.
Cinebench R15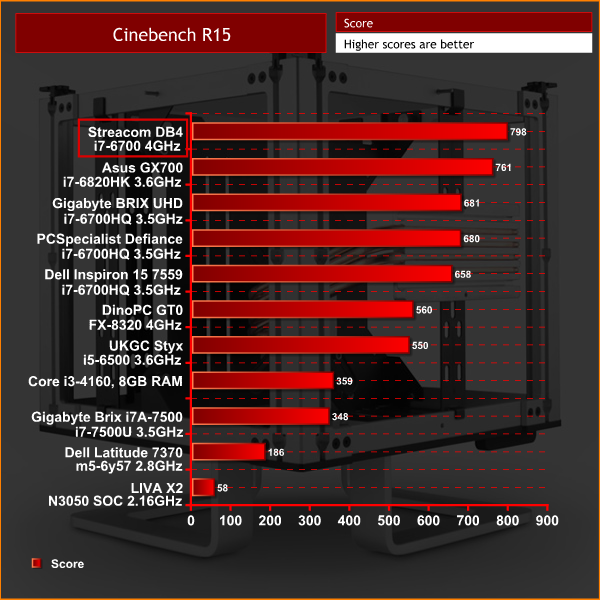 In Cinebench, the i7-6700 went straight to the top of our chart. Despite having a locked multiplier, the quad-core chip with HyperThreading is a strong performer. Cinebench R15 did not cause the CPU to throttle, which is also a plus.
Sandra Memory Bandwidth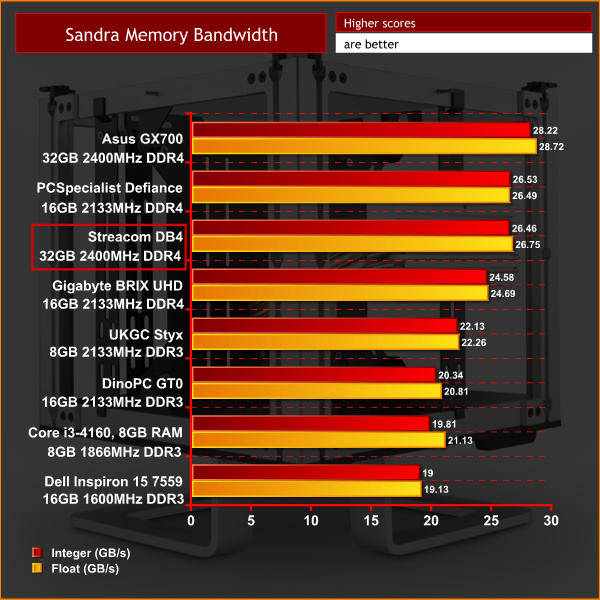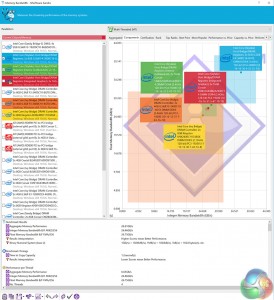 The Corsair Vengeance 2400MHz DIMMs also offer solid performance in our memory bandwidth test – just about sharing second place with the PCSpecialist Defiance III laptop.
CrystalDiskMark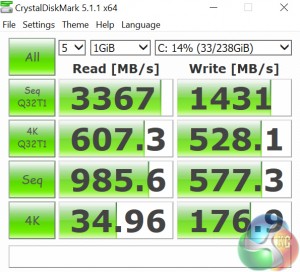 Lastly, we benchmarked the Samsung PM961 – really strong performance from one of the fastest (and newest) NVMe SSDs around.