Thermal Performance: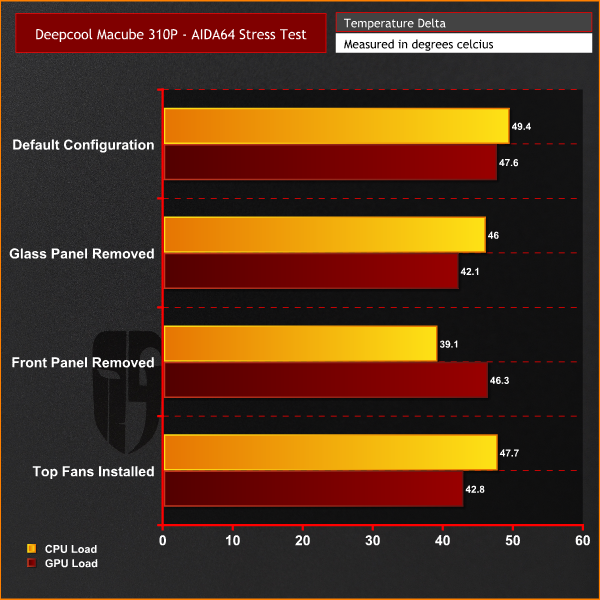 As we often see with thermal performance testing of cases, the GPU temperature was at its lowest under load with the side panel removed. Removing the front panel lowered the CPU temperature by over 10°C compared with the default configuration and installing two 120mm fans in the roof dropped the GPU load temperature by approximately 5°C. So even with this rather airflow restrictive looking front panel design, the Macube 310P handles thermals respectably.
Noise Levels: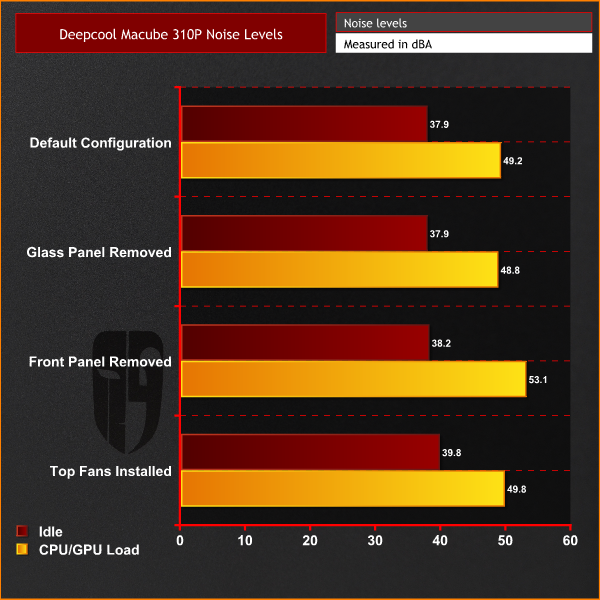 During our noise testing, levels remained pretty consistent throughout the tests with the only real noticeable increase in noise levels coming when we removed the front panel. With the case in its default configuration, noise levels are acceptable with the choice of components we have installed.