Temperatures
All temperature charts are sorted with lowest load temperatures at the top.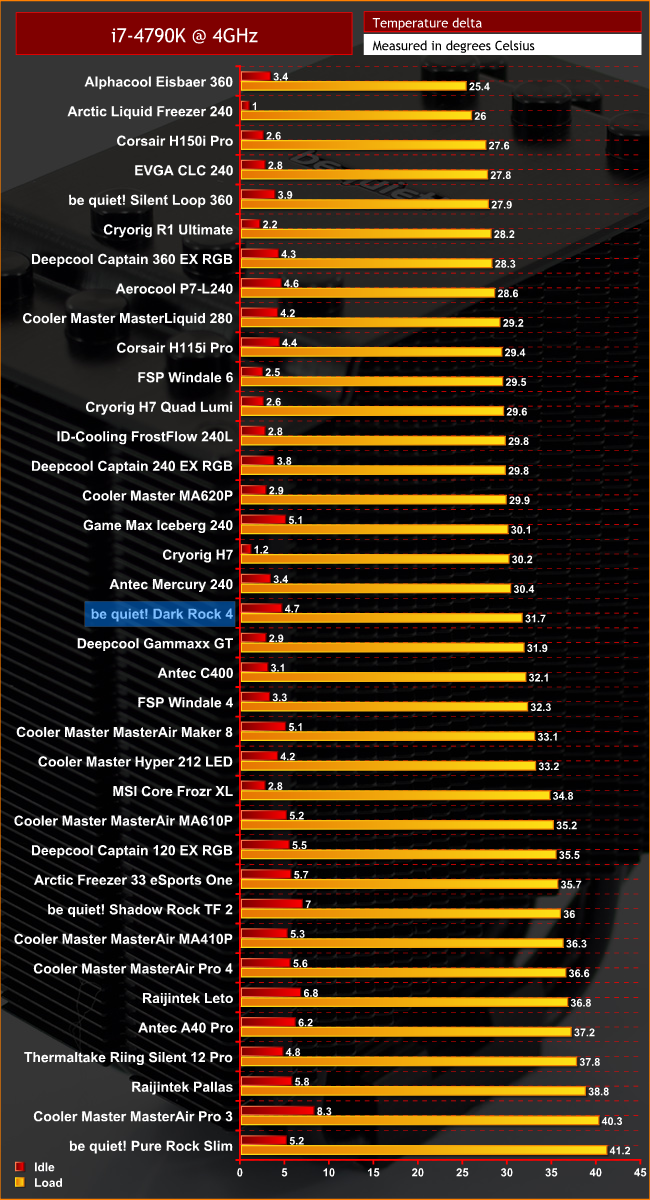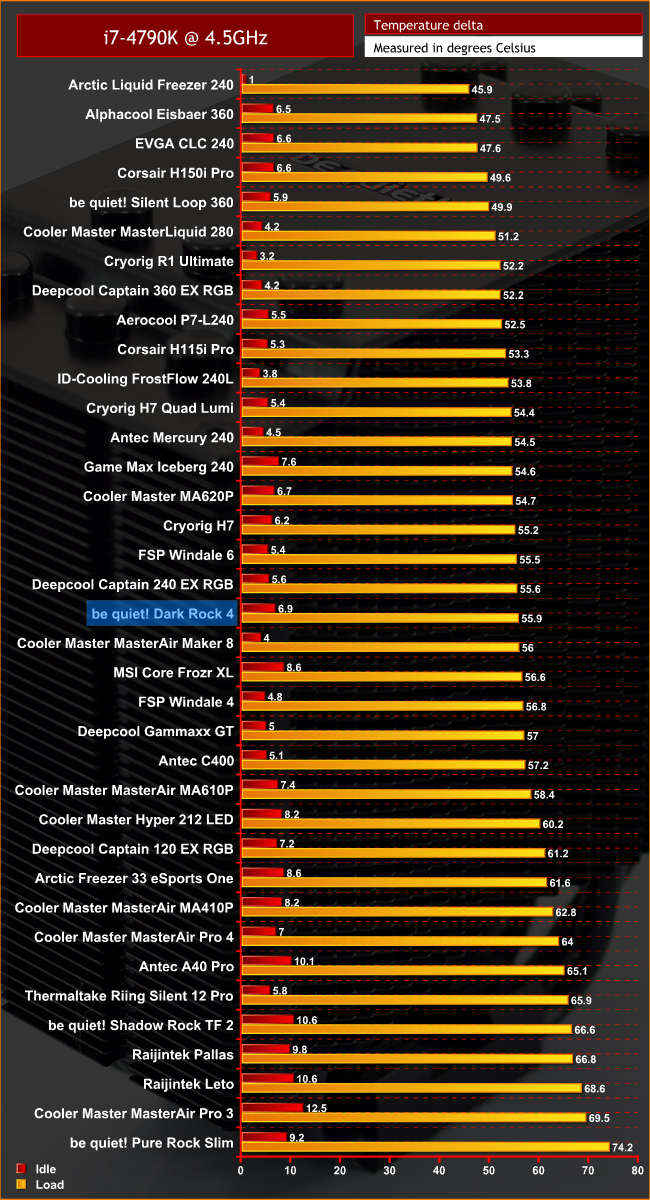 Getting right to it, you'd be forgiven for thinking the Dark Rock 4 is a rather average cooler – it does, after all, land right in the middle of our performance charts. However, most of the top entries on both charts are actually liquid coolers, and that means the Dark Rock 4 is one of the better-performing air coolers to come through our labs.
It's not the downright best we've ever seen, granted, but its 200W TDP makes it able to tame just about every CPU on the market. Still, for those purely interested in bang-for-buck, the Cryorig H7 edges ahead, as does the FSP Windale 6.
Acoustics
It's the noise levels (or lack of) which really helps the Dark Rock 4, however. At idle, it is simply inaudible, and even at 100% load – while cooling our stock-clocked i7-4790K – I had to put my ear 8 inches from the fan to actually hear any noise. With the Dark Rock 4 in a case, under your desk? There's no chance you'd hear it all.
When we overclocked the CPU, it did become audible – but only just. With the exception of the excellent Scythe Mugen 5 PCGH, the Dark Rock 4 has to be the quietest air cooler to come through the KitGuru labs.