Thermal dynamics
Given I was sent two Air Flow fans, I didn't attach them to a radiator or heatsink as that is not their intended purpose. Instead, I used them at the rear and roof of my case acting as exhaust fans. I tested them against two Corsair ML Pro fans, with both sets of fans set to operate at 'full speed' in the BIOS.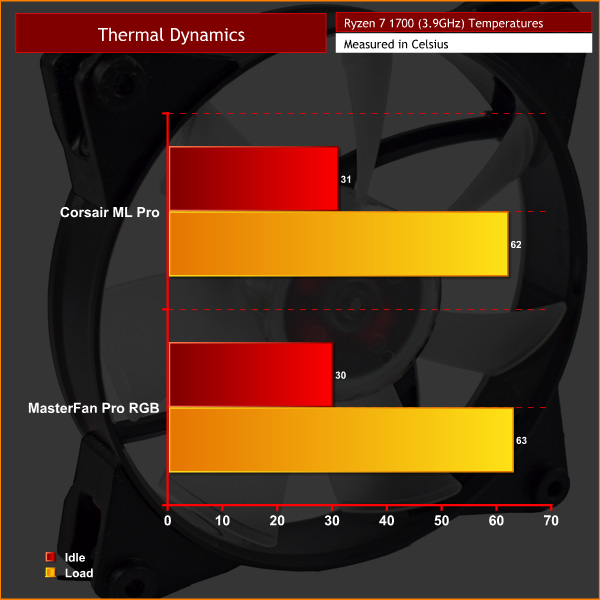 I wasn't expecting much of a difference and the results certainly show that. If anything, the results are probably within margin of error – but I would say the Corsair ML fans have a max rpm of 2200, compared with the MasterFan Pro RGB's max speed of 1100rpm, so that may well come into play.
Acoustics
The max speed of the MasterFan Pro RGB being exactly half of the ML series certainly helps keep noise levels down. Even at 100% speed, the noise is very innocuous and would easily be forgotten about after a minute or two. In comparison, at 100% speed, the ML fans produce quite a racket, so it is definitely a win for Cooler Master here.
Be sure to check out our sponsors store EKWB here