The smaller of Corsair's two new liquid coolers, the H115i Pro is still an impressive piece of kit.
If you have read our review of the H150i Pro already, then you will know that both the new pump design and the installation process are excellent – not only does this cooler look good, but it is so easy to install.
The focus is definitely on the cooler's performance, though, and overall I think the H115i Pro's appeal will depend on what type of system you want.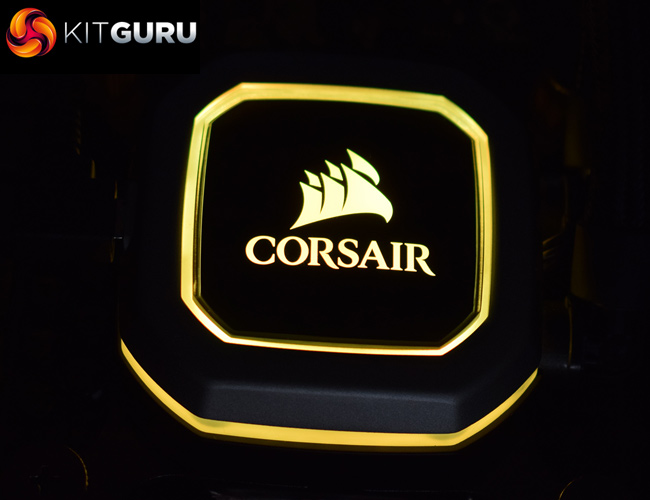 Those who want the absolute coolest CPU possible will find a few other liquid coolers that not only offer better thermals, but also cost less than the H115i Pro. For example, the EVGA CLC 240 and the Aerocool P7-L240 both outperformed the H115i Pro despite costing less money.
The major selling point of the H115i Pro, however, is just how quiet it is. Not only does the cooler sport a 'zero RPM' mode, where the fans will only spin once coolant temperature reaches 40C, but the fans themselves are very, very quiet. I really do think that this has to be the quietest liquid cooler to come through our labs over the last couple of years.
Accordingly, we can conclude that the Corsair H115i Pro is a welcome addition to the Hydro family. It will appeal most to those looking for a quiet system, as the thermal performance is not the best going, but its easy installation and good looks mean it is still well worth buying.
We don't yet have UK availability information, but the H115i Pro has a $139.99 MSRP in the US, so expect similar pricing here.

Buy from Overclockers UK for £134.99 inc vat HERE
Pros
Very quiet.
Easy to install.
Looks good.
Zero RPM mode.
Cons
Not the most competitive in terms of thermal performance.
KitGuru says: The H115i Pro is a very good cooler. We don't feel we can give it our 'Must Have' award as it is out-performed by some cheaper liquid coolers, but if you want something that is as quiet as they come, this is the ticket.