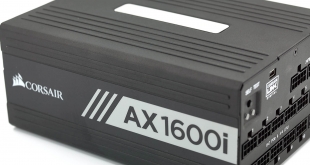 Today we are looking at the brand new Corsair AX1600i Digital Power supply, an expensive $500 high end unit set to target the wealthy enthusiast audience who simply need the highest levels of quality power. Corsair say this is their most efficient and powerful supply to date – this flagship unit delivers 80 Plus Titanium efficiency and incorporates high grade 105c Japanese capacitors throughout.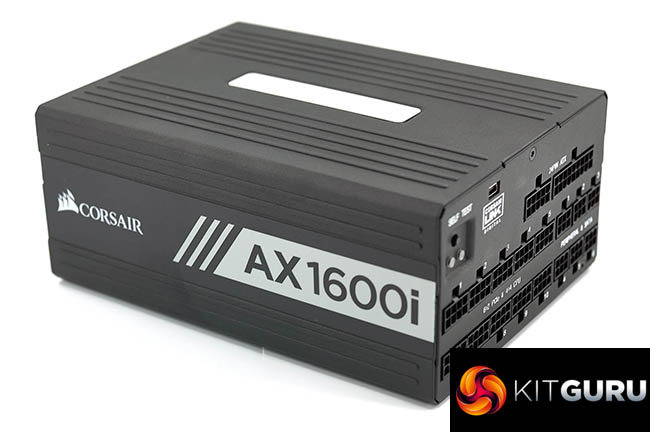 Corsair are keen to point out that silicon is 'so 21st Century' – they are moving to Gallium Nitride. As they told us 'Originally, silicon was the ideal material for transistors because of its electrical properties and low cost compared to the old vacuum tube. But just as Moore's Law predicted, there is a need to double the transistor's performance while lowering costs. As the need for better performance increases, the ability for silicon to deliver is reaching the end of the road. The switch from silicon to Gallium Nitride (GaN) solves this problem as Gallium Nitride has lower resistance and faster switching, resulting in less switching losses, less capacitance and 40% more power density than silicon counterparts.'
We will look a little more into this when we open the supply later in this review.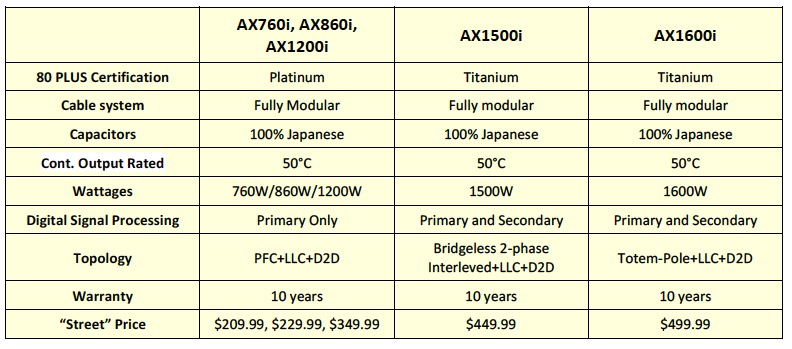 The official Corsair specifications table shows that the AX1600i is $50 more expensive than the AX1500i flagship before it. Corsair has however managed to shrink the length of the power supply by 20mm, boost heat dissipation and increase the rated power delivery by 100 watts.
You get the same high level 10 year warranty as the AX1500i, which is only surpassed by the industry leading 12 year Seasonic warranty. Pricing is going to ensure this is niche unit strictly targeting the ultra high end audience. Currently the AX1500i is £439.99 in the UK, so the AX1600i will likely be in excess of £450 when it hits the UK.
Features:
1600W of Ultimate Power: Delivers 1600W of continuous, ultra-stable, 80 PLUS Titanium efficiency power.
Top Tier Components: 100% 105°C Japanese capacitors, top-specification internal components and digital design deliver over 94% efficiency.
The Only Consumer PSU with Gallium Nitride Transistors: Totem-pole PFC Gallium Nitride (GaN) transistors for superior efficiency in a smaller form factor.
World Class Electrical Performance: Incredibly stable voltages and ultra-low ripple noise.
Software Monitoring: CORSAIR LINK software provides in-depth monitoring for PSU temperature, fan speed, voltages, current, AC/DC wattage and efficiency, with the ability to log everything for easy troubleshooting.
Take Control: CORSAIR LINK lets you adjust cooling fan speed, RPM curves and switch between single or multi-rail overcurrent protection (OCP), all from your desktop.
140mm Patented FDB cooling fan: Delivers low-noise operation even at demanding loads.
Zero RPM Fan Mode: For near-silent operation at low to medium loads.
Choose Your Color: Three-color customizable magnetic side labels let you choose your PSU's style to match your build.
Fully Modular Cables: Use only the cables you need for quick and easy installation
Built to Last: Ten-Year comprehensive CORSAIR warranty.
Review photography handled in house at KitGuru with a Leica S series medium format camera and S series prime lens. Please do not use any of the images within this review without express permission.
Be sure to check out our sponsors store EKWB here