The CORSAIR AX1600i Digital is a remarkable power supply. The high levels of finish are complemented by the supreme engineering inside. Let's not beat about the bush, It is one of the finest power supplies we have tested.
Corsair have certainly invested time into implementing the design with the OEM. Internally no corners have been cut and Corsair are clearly keen to drive forward their reputation as one of the market leaders in 2018. The switch from silicon to Gallium Nitride (GaN) ensures that the unit can reduce switching losses while offering high levels of power density and reduced capacitance.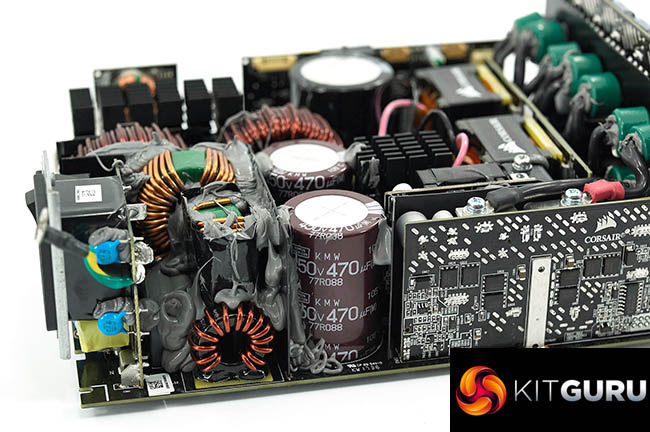 The new AX1600i is not just a simple iteration over the AX1500i we reviewed years ago. They have moved from a bridgeless 2 phase interleaved PFC circuit to a new Transphorm GaN totem-pole PFC design which claims up to 99% efficiency while reducing physical space on the PCB. The AX1600i is still a physically large power supply, but it is 20mm shorter than the older AX1500i.
The Corsair Link software will appeal to the high end audience who love to tinker. There are plenty of power and monitoring settings to tweak. Users can monitor the AC power in and DC power out. +3.3V, +5V, +12V rail voltage can be monitored along with internal temperatures and fan speeds. You can even create your own fan curves if you aren't happy with the Corsair default settings. The option is there to adjust OCP trigger points on the PCIe Connectors, Molex/SATA connectors and the +12V on the 24 pin.
First impressions are positive. The bundle is great, and I love the coloured stickers to suit different looking system builds, along with the rollable storage pouch for the cables. The finishing of the supply is first class – the paint is deep and it proves resistant to scratches.
Technically we can find no fault with the unit – it delivers a staggering 133.3A across the +12V rail to handle the most demanding multi GPU enthusiast builds. Internally, the use of Rubycon and Nippon Chemi Con 105c Japanese capacitors is reassuring – both for quality of power and longevity. Ripple suppression and load regulation rate very highly and cement the view that this is a power supply which will deliver the highest quality power for a long time.
We noticed that the fan didn't spin at all until around 630 watts was demanded from the unit. Under many situations this unit will actually be running passively or with the fan spinning around 400 – 700 rpm. Its an extremely quiet unit and we could barely hear it running at all with a high 1000 watt load. At 100% load (1600 watts), the fan is spinning at a modest 1,200 rpm.
We know you want this unit, but do you need this unit? Realistically, its highly unlikely. The price point alone is going to alienate most of the audience reading this review. Not many will be spending in excess of £450 on a power supply. Most of us may want the AX1600i, but its targeting a niche audience.
As an engineering and marketing exercise Corsair have totally nailed it. For the ultra high end audience this is an ideal power supply as the foundation for a new mining rig or high end workstation. If you think this is expensive it is worth pointing out the AX1600i is half the price of the Cooler Master Masterwatt Maker 1200W power supply which we analysed back in March this year (review HERE).
The only slight negative I could point at would be the 10 year warranty. Its not a complaint, but more an observation that Seasonic are still leading the market with their 12 year warranty, introduced earlier this year. 15 years would have been a real statement from Corsair around the release of this unit.
Right now we have no store links, but the AX1600i price point is set at $499. The AX1500i is currently available for around £430 (HERE). We would therefore take an educated guess that the AX1600i will cost in excess of £450 when it hits UK shores.

UPDATE 9th January 2018: You can buy from Overclockers UK – preorder price is £439.99 inc vat HERE. If that stands, then its a little less than expected.
Pros:
Stellar power delivery.
very quiet (silent at 600w or less).
quality finish.
ripple suppression.
load regulation.
105C Japanese caps throughout.
delivered over 1800 watts before shutdown.
10 year warranty.
Cons:
Very expensive.
Seasonic warranty is still the market leading – at 12 years.
KitGuru says: If you value having the highest quality power driving your system then the CORSAIR AX1600i stands high in a class of few others. For the ultra high end target audience, it is surely a wise choice.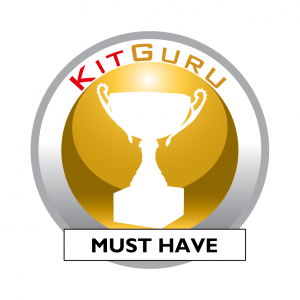 Be sure to check out our sponsors store EKWB here