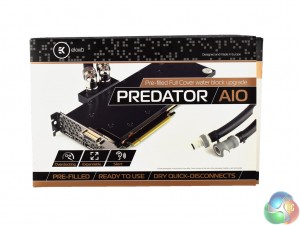 For this review, EKWB also sent over a pre-filled GPU block add-in for the Predator 280. It arrives in a similar-looking box to the actual Predator 280.
Inside, you get a separate instruction sheet which tells you how to install the GPU block to your graphics card.
Of course, all the necessary mounting screws and thermal pads are also included.
The block we were sent is specially made for EVGA's 10-series FTW cards. We will be using it with a GTX 1080 FTW.
The block itself has a lovely brushed finish, with a small EK logo in the bottom corner.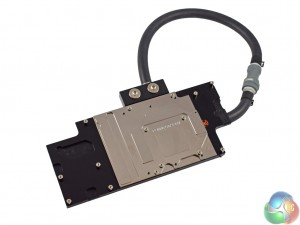 The underside of the block is nickel-plated – this is the section which makes contact with the GPU core.