While the latest closed loop all-in-one CPU cooler from Corsair doesn't offer anything that we would consider to be ground-breaking or particularly innovative, it does provide some handy features, especially for those users that don't require full RGB integration and are simply looking for raw cooling performance in an overclocked high-end system.
The main aim with the Corsair RGB PRO XT series is to provide a simple and reliable all-in-one CPU cooler solution that has the performance to cope with the thermal demands of an overclocked high-end processor. We think that Corsair has done a great job to achieve these goals while also providing a cooler that looks good, without being too over the top with RGB lighting.
Corsair's decision to include regular, non-RGB ML series fans with the RGB PRO XT series is something we really liked. Not only does it provide a more understated appearance for performance-focused systems, it also cuts the installation time since there are no additional RGB fan controllers or extra cables to manage. Installation takes approximately 10-15 minutes and produces a neat looking end product.

Not only has Corsair catered for those who don't really care about RGB lighting, but those that do can use the RGB PRO XT in their systems too, as the pump housing offers the same RGB effects of any other fully RGB lavished cooler. Whether you want the full RGB rainbow spectrum, synchronisation with a system colour theme or simply prefer lighting to be disabled, the Corsair RGB PRO XT provides all these options.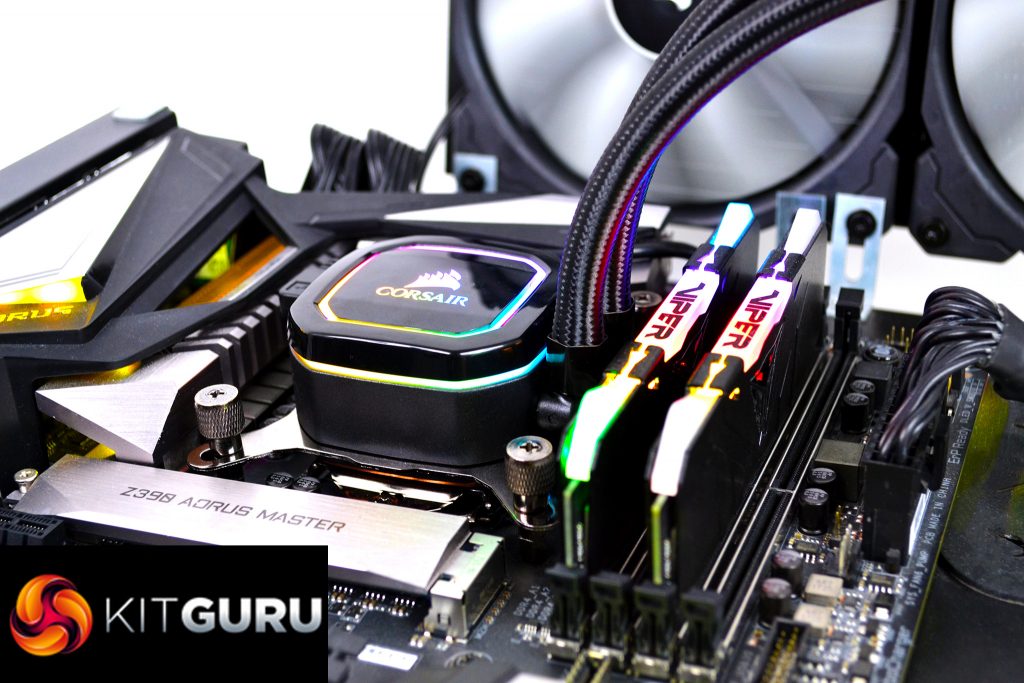 As well as providing great aesthetic compatibility, the RGB PRO XT series also performs very well. This latest closed-loop CPU cooler series from Corsair takes the best bits from previous iterations and rolls it all into a new package. The tried and tested RGB Platinum series pump and radiator design is paired with the understated regular ML series fans from the RGB PRO series, to offer the best possible performance in a cost-effective AIO.
During our thermal testing, the Corsair H115i RGB PRO XT performed admirably. When we cranked the CPU core frequency up, the extra real estate from the 280mm radiator and the increased airflow from the 140mm fans proved their worth and put the H115i RGB PRO XT into the top three in our charts, by beating off some tough competition.
Our only gripe with the Corsair H115i RGB PRO XT is the same one we have had with Corsair CPU coolers in the past, the noise levels produced from the fans at full speed. Just like we found in our recent review of the Corsair A500 tower cooler, the ML140 fans in the RGB PRO XT were extremely loud. On our open-air test bench, the fans become a little distracting at full speed and could be too annoying for some users.
The 51.9 dBA noise levels produced by the ML140 fans is over 10 dBA louder than the Arctic Liquid Freezer II, which currently sits just above the H115i RGB PRO XT in our thermal performance charts. Not only that, the Arctic AIO is also considerably cheaper. However, the Corsair ecosystem is one of the best available and users who already have Corsair products in the system will find that the RGB PRO XT will be easy to integrate.
Overall, the Corsair H115i RGB PRO XT is a solid and reliable AIO cooler that provides a pleasing understated appearance with enough RGB lighting to allow it to integrate with any type of system build. If you are looking for an AIO with great thermal performance, that will synchronise with your current Corsair products and can live with the high noise levels at full load, then this could be the ideal closed-loop CPU cooler for you.

The Corsair iCUE H115i RGB PRO XT is currently available to purchase for £134.99 from Overclockers UK HERE.
Pros
Excellent thermal dissipation performance.
Understated appearance.
Quick installation.
RGB lighting effects.
Cons
Noise levels under full load.
KitGuru says: The Corsair RGB PRO XT series is the ideal AIO CPU cooler for users who are looking for excellent thermal performance with understated looks. However, If you want the full RGB effect, the Corsair RGB Platinum series may be the better choice for you.