The Cooler Master Hyper 612 V2 ships in a slightly larger box compared to what we would generally expect.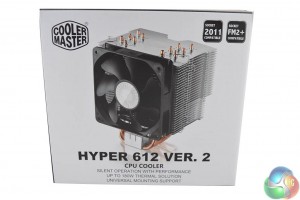 The front of the box shows off the cooler itself and boasts universal mounting support, silent operation and an up to 180W cooling capacity.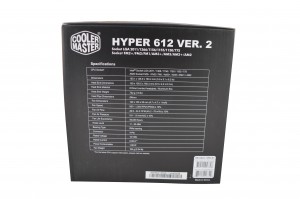 The side of the box lists all of the important specifications and compatibility options.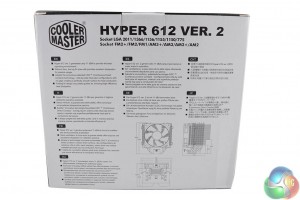 The back of the box reiterates socket compatibility and claims that even without fans, this cooler's heatsink would make a capable passive solution.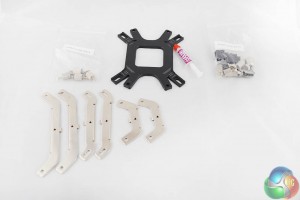 Inside the box you'll find all of the mounting hardware you'll need and a small tube of thermal paste.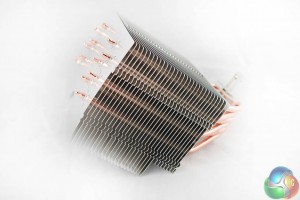 The Hyper 612 V2 uses a large, oddly shaped, top heavy heatsink, which stops it from being able to stand up on its own.
There are six direct contact heatpipes, which should do a good job of carrying heat away from the CPU swiftly and efficiently. As you can see, the fins on the heatsink are spaced quite far apart, which should help with airflow.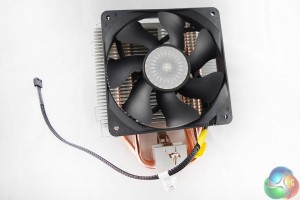 The Hyper 612 V2 ships with a large 120mm fan, the packaging states that its maximum noise level is only 20dBA, something that we will talk about a bit more over on the acoustic performance section of the review.