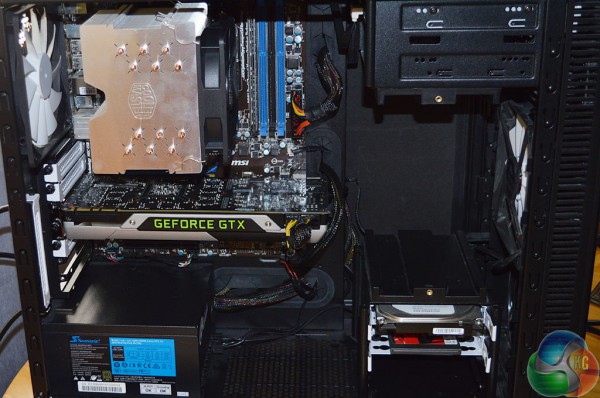 Thermal Performance Test Procedures:
Idle temperatures are obtained after sitting at the desktop for 15 minutes.
Load temperatures are obtained after running Prime95 in the 'Small FFTs' mode for 15 minutes.
We tested with our AMD FX-8350 CPU at stock voltages and at stock speeds.
The cooler's fan is set to 100% to eliminate any inaccuracies from dynamic PWM fan speed adjustments.
We use HWMonitor to measure the CPU temperature.
CPU temperature recording is accurate to +/- 0.5 °C. Ambient temperature recording is accurate to +/- 0.05 °C.
Ambient temperature was maintained at 22 °C.
Acoustic Performance Test Procedures:
We measure the noise output of our entire system from a distance of 1m while the CPU Cooler's fan operates at 100%. This way indicates the maximum noise output possible.
We unplug the case fans and avoid using a discrete GPU when possible in an effort to isolate CPU fan noise.
Test System:
Processor: AMD FX-8350 Retail (4.0 GHz, 4.2 GHz Turbo)
Motherboard: MSI 990FX GD-65.
Memory: 8GB Crucial Ballistix 1600 MHz.
Graphics Card: Reference design Nvidia GTX 780.
System drive: 240GB Kingston V300 SSD .
Secondary Drive: 1TB Seagate Barracuda 7200rpm.
Case: Fractal Design Define R4.
Power Supply: Seasonic G-750 80+ Gold.
Thermal paste: Supplied Cooler Master branded thermal paste.