Overall performance of the Dark Rock Pro TR4 was rather impressive on a number of fronts.
Firstly, its raw thermal performance is very good. If you are looking to keep your CPU at stock locks, it strikes me as rather unlikely that even during long render sessions you'd ever reach a worrying temperature. Even when overclocked, our delta T temperature remained below 60C when rendering with Blender.
What's also great is that even under heavy load, the cooler remained really quiet. Comparing it to the Dark Rock Pro 4 which we tested using an i7-7700K, audible noise was essentially the same at full load, and when you consider the 1950X's much higher TDP when compared to the 7700K, this is actually rather impressive.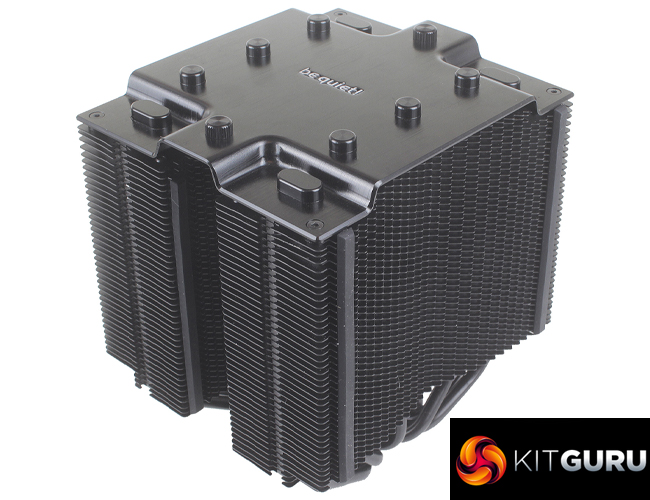 The Dark Rock Pro TR4 is basically, as the name suggests, the Dark Rock Pro 4 but for your Threadripper CPU – though this isn't by any means a criticism. You can still expect the same solid quality, premium fans and clean all black aesthetic, along with even simpler installation.
£80 for an air cooler definitely puts this in high-end territory, but if you're looking to build around the (expensive) Threadripper platform, this shouldn't worry you in the slightest.

The Dark Rock Pro TR4  is currently available from Overclockers UK for £79.99 inc. VAT HERE.
Pros
Excellent cooling performance, with scope to overclock.
Installation is made very simple with only a few stages.
Shares the same clean all-black aesthetic as the Dark Rock Pro 4.
Cons
Only compatible with the TR4 socket.
Support is limited for higher profile memory.
KitGuru says: If you are looking to build a Threadripper based workstation and don't want to deal with the extra points of failure which could be expected with an all in one liquid cooler, the Dark Rock Pro TR4 from be quiet! is an excellent option.