3DMark
3DMark is a multi-platform hardware benchmark designed to test varying resolutions and detail levels of 3D gaming performance. We run the Windows platform test and in particular the Fire Strike benchmark, which is indicative of high-end 1080p PC Gaming. We also test using the Time Spy benchmark which gives an indication of DirectX 12 performance.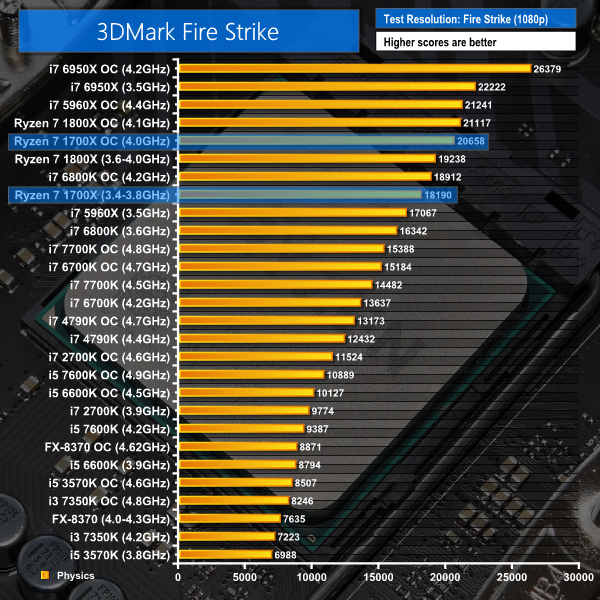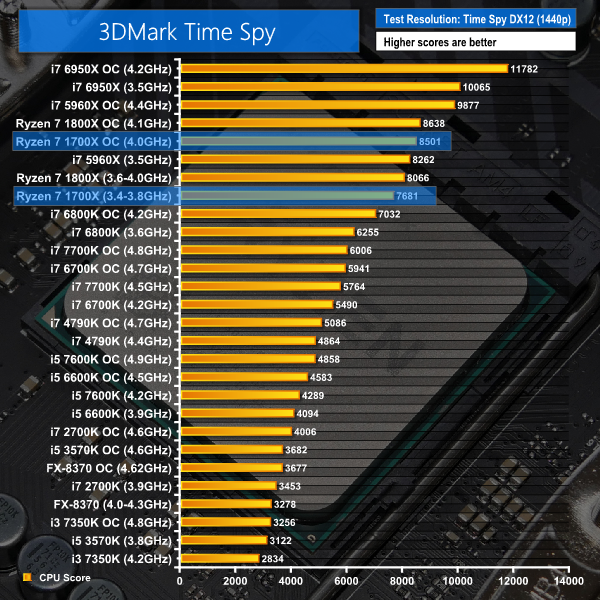 VRMark
The recently-released VRMark benchmark aims to score systems based on their VR performance potential by using rendering resolutions associated with VR devices of today and the future. We test using the Orange Room benchmark which uses a rendering resolution of 2264×1348 to analyse the capability of hardware with current devices such as the HTC Vive and Oculus Rift.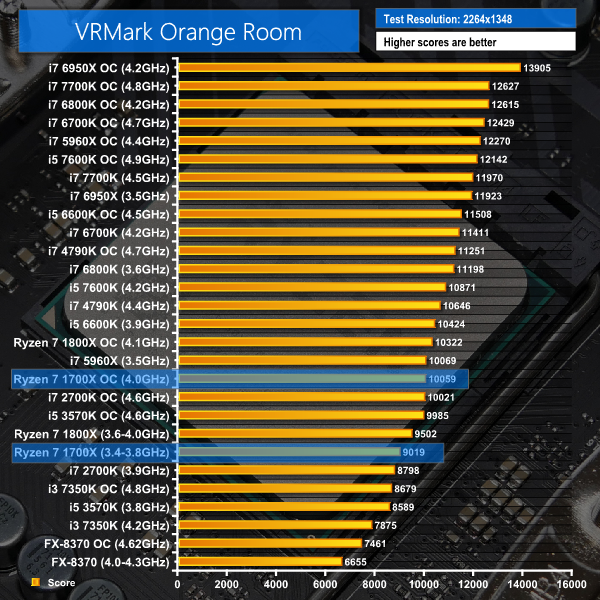 Scores in FutureMark's 3DMark tests are strong, though the hierarchy does shift somewhat compared to computational performance thanks to the i7-5960X's ability to take easier victories at stock and overclocked frequencies. Pure DX12 performance, as indicated by the Time Spy CPU test, looks to have strong potential for the Ryzen 7 1700X. That's a point that may be worth noting to consumers purchasing a multi-purpose CPU to last a number of years, during which time DX12 will be more prevalent.
VRMark doesn't seem to like the Zen-based architecture in Ryzen 7. Both the 1800X and 1700X show uninspiring scores in this benchmark, which could indicate a potential optimisation issue. We won't put too much stock in the numbers displayed by a synthetic test such as VRMark. However, it is certainly worth bearing in mind.