There's no denying that Intel's Kaby Lake-X Core i7-7740X is an ultra-fast processor in lightly-threaded applications that can be overclocked to a dizzying 5GHz+ with ease. Gaming performance is superb thanks to the Kaby Lake-X processor's 4.5GHz operating frequency out-of-the-box.
With that said, performance in multi-threaded applications is severely lacking to the competition even from Intel's own product stack. The similarly-priced 8C16T AMD Ryzen 7 1700 blasts past the 4C8T 7740X in workloads that scale with thread count, while Intel's own six-core options also hand the Kaby Lake-X quad-core a solid beating in most productivity scenarios.

There are instances where the Core i7's fast out-of-the-box and overclocked operating frequencies more than make up for its thread count deficit. These instances primarily revolve around gaming, where the common notion that a fast quad-core processor is the best option still seems to be true. Of course, that's if you don't plan to heavily leverage spare CPU resources, or the lack thereof in most cases for the 7740X, for streaming.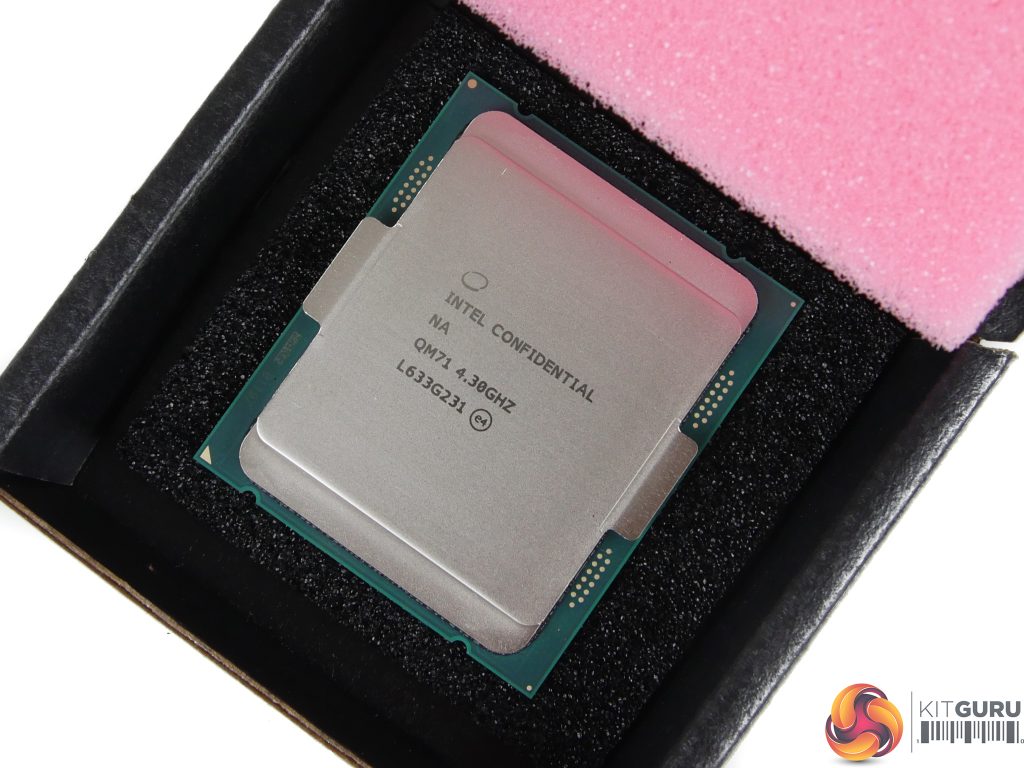 Value is where the Core i7-7740X really falls short. To be perfectly blunt, this CPU is basically a Core i7-7700K with the iGPU chopped off, slightly better overclocking capacity, and a higher TDP rating. In isolation, those points are nothing that will deter enthusiasts. However, the fact that Intel charges the same price for a 7700K without the iGPU is a sour pill to swallow.
More importantly, the value perspective is destroyed when factoring in the expensive LGA 2066 package and accompanying X299 platform. With budget LGA 2066 (X299) motherboards starting at £220, the 7740X is a far greater platform investment than the Core i7-7700K and its £110 Z270 motherboards or £50 bargain basement LGA 1151 options. Kaby Lake-X forces you to pay more for an X299 motherboard with features that are instantly disabled the moment you insert the processor. Hardly a smart value option.
Perhaps one of the few user bases that will see Kaby Lake-X as a reasonable value option are those who plan to upgrade to higher core count chips when they are released. However, the second-hand market demand for the 7740X is likely to be limited due to expensive motherboards, the chip is less versatile than the 7700K due to the latter's iGPU and cheaper platform, and users with workloads that warrant a 12-18 core CPU in a few months are better served by the £50 more expensive six-core i7-7800X now (or waiting to see what AMD Threadripper brings to the table).
The other type of user that will see value in Kaby Lake-X is somebody who simply wants all-out frequency from the Core i7 CPU. Enthusiast overclockers who do not care for core count, for example. Gamers who want the 100-400MHz more that the 7740X may offer over the 7700K, and will pay up for it also fall into this category. As do prosumers whose workloads scale with frequency rather than a thread count higher than eight.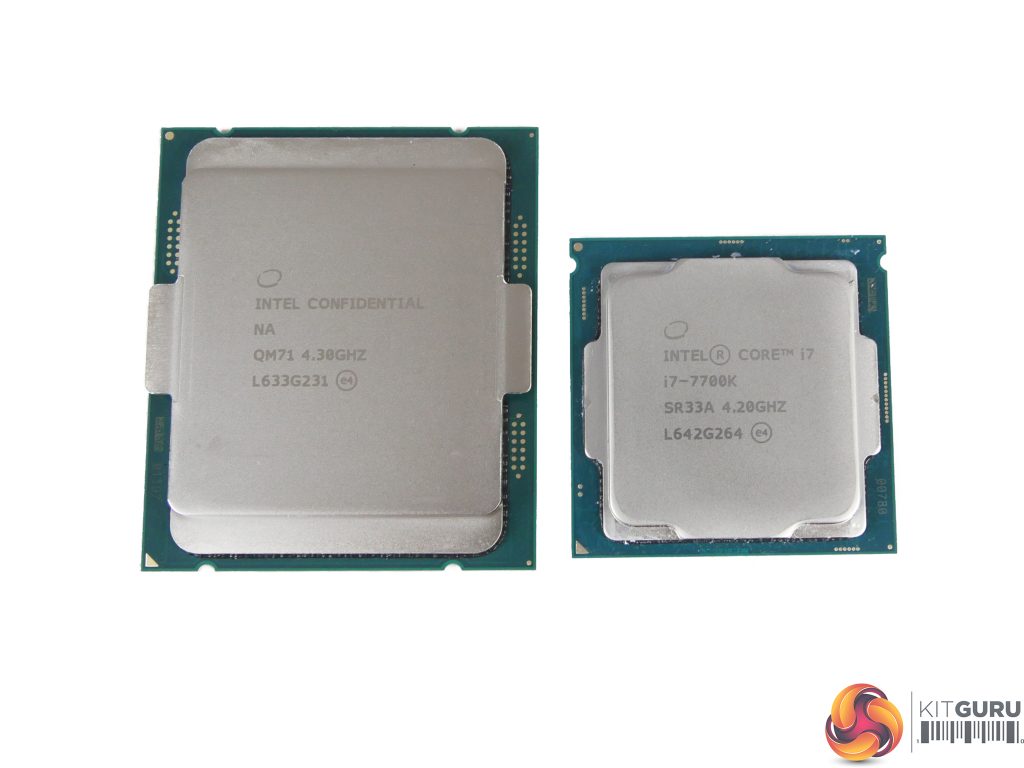 To summarise, there are use cases for the Kaby Lake-X Core i7-7740X but they are, in general, hard to justify or reserved for a niche audience. Thermal results are also poor and performance efficiency is lacking compared to Ryzen or Broadwell-E when it comes to multi-threaded workloads. However, gaming performance is as good as we have come to expect from Kaby Lake-based options and the overclocking ability of the 7740X is tremendous.

The Intel Core i7-7740X is available for £319.99 (at the time of writing) from Overclockers UK.
Discuss on our Facebook page HERE.
Pros:
Superb gaming performance thanks to fast clock speeds.
Excellent overclocking capacity aided by strong X299 VRM solutions and a larger package.
A solid option when all-out frequency is more important than core counts past four.
Gives purchasers strong upgrade routes without switching motherboards.
Cons:
Poor thermal performance.
Power efficiency is lacking, especially in comparison to Ryzen or Broadwell-E.
Multi-threaded performance leaves plenty to be desired on a 'High-end Desktop' product.
Poor value compared to the Core i7-7700K which offers an iGPU for the same price.
Terrible value compared to the 7700K-capable LGA 1151 platform which offers practically identical performance.
Cripples a vast number of features on X299 motherboards.
The 6C12T, highly-clocked Core i7-7800X is only $50 (15%) more expensive, if X299 is a must.
KitGuru says: An ultra-fast gaming CPU with superb overclocking capacity, as we would expect from a chip that is, more-or-less, a re-packaged Core i7-7700K with some adjustments. However, the value perspective of the Core i7-7740X is awful and the chip makes little sense on Intel's HEDT platform when the mainstream Core i7-7700K and six-core i7-7800X both exist. Perhaps worth a second look to those with intentions of upgrading to the 12-18 core parts, or enthusiasts who want all-out frequency when overclocking. Otherwise, just buy the Core i7-7700K or alternative Ryzen 7 options and put the £100+ saved to use elsewhere.