Advanced Micro Devices said on Tuesday that it will release new products that will help it to regain share on the markets of central processing units (CPUs) and graphics processing units (GPUs) starting in the second quarter 2015 and going into the second half of the year. The comments from AMD confirm rumours that AMD intends to release "Carrizo" APUs as well as new Radeon graphics cards in the Q2 2015. Unfortunately, the Q1 2015 will be tough for AMD as the company is on-track to report its lowest quarterly revenue in more than a decade.
"Going into the second quarter and the second half of the year with our new product launches, I think we feel very good about where we are positioned there," said Lisa Su, chief executive officer of AMD, during a conference call with investors and financial analysts. "Commercial will definitely be important, as well as improving our overall mix."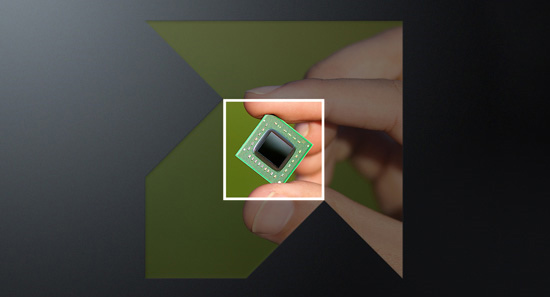 New APUs and CPUs
AMD stressed that it is on-track to release its highly-anticipated code-named "Carrizo" APUs for notebooks and all-in-one desktops already in the second quarter, 2015. Previously it was reported that the "Carrizo" chips would hit the market only in the late Q2 or even Q3 2015. Apparently, the company has reconsidered its plans and is now on-track to launch its new chip that it pins a lot of hopes on rather earlier than later. It remains unknown when the company intends to launch its code-named "Carrizo-L" chip commercially, but given the fact that this APU is easier to make and is less advanced than the fully-fledged "Carrizo", it should be relatively easy for AMD to release it on time.
"We are enthusiastic about our Carrizo launch that will take place in the second quarter," said Ms. Su.
Sometimes in the second quarter of the year AMD is also expected to release new APUs for desktops, which are currently known as the "Kaveri Refresh". The new chips will operate at higher clock-rates than the currently available "Kaveri" and will increase performance of AMD's APUs a bit. Given the fact that AMD's current-generation desktop platforms are considerably behind Intel's offerings both in terms of performance and feature-set, it is unlikely that it will be easy for AMD to win market share in traditional desktops using the "Kaveri Refresh" line.
In addition, AMD is projected to release its long-awaited ARMv8-based AMD Opteron "Seattle" processors featuring up to eight ARM Cortex-A57 cores and designed for ultra-dense server market. Do not expect the chip to revive sales of AMD, but it will still improve its bottom line.
"We will see production shipments [of AMD Opteron 'Seattle'] in 2015," said the chief executive officer of AMD. "But primarily we have seen a lot of ecosystem partners spending quite a bit of time on the software on our silicon."
New GPUs incoming
AMD is also expected to release all-new graphics processing units starting the Q2 2015. It is believed that the first new GPU to be released by AMD this year will be the company's new flagship graphics adapter currently known as the Radeon R9 380X, which will feature 4096 stream processors and 4GB of stacked high-bandwidth memory (HBM) with unprecedented bandwidth.
Another new offering from AMD is rumoured to be code-named "Trinidad", which is designed for the mainstream market and will replace the AMD Radeon R9 270-series "Curacao" graphics processor. The "Trinidad" graphics chip will likely sport 1280 or more stream processors to deliver new levels of performance to the market segment.
Based on unofficial information, AMD's new graphics products family is code-named "Caribbean Islands", it will be based on the GCN 1.2 architecture and will feature a number of new multimedia and video playback technologies.
Worst quarter in over a decade?
Even though it is tremendously important for AMD to release new CPU and GPU products to boost sales and regain market share, the company will not rush new offerings to the market. AMD's partners in the channel still have a lot of old inventory in stock and introduction of new products will not necessarily improve AMD's positions, but will rather force it to sell them at relatively low prices to make them attractive to resellers. Therefore, in the first quarter of 2015 the company will continue to "improve channel health" and get rid of old products that are still available on the market.
"From Q1 to Q2, I think the largest improvement will be around the channel health," said Lisa Su. "We have had this channel problem for a couple of quarters, and it is important for us to correct that. We definitely reduced some inventory in Q4, and we will take significant action to reduce that inventory in Q1, and that will give us an opportunity to return to a more normal desktop channel business."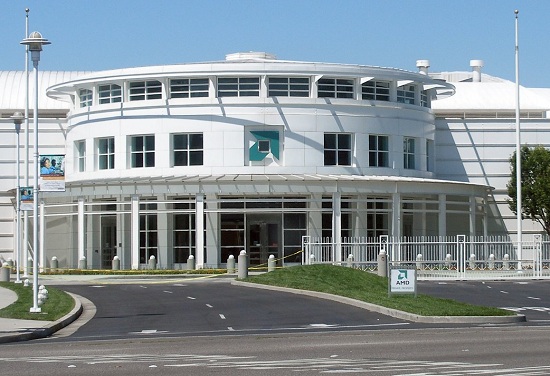 Since AMD sees necessity to reduce inventory in the Q1 2015 as its main task for the quarter, financial woes for the company will continue in the next several months. AMD expects its revenue in Q1 2015 to decrease 15 per cent sequentially (±3 per cent) to around $1.054 billion, a decline of 24.7 per cent from the same period a year ago. If AMD's revenue drops to levels below $1.09 billion, then it will be AMD's lowest quarter revenue in about ten years. Major decreases of revenue affect AMD's ability to invest in research and development as well as marketing.
For the Q4 2014 the company reported revenue of $1.24 billion, down 13 per cent sequentially. Computing and Graphics segment revenue was $662 million, down 15 per cent from Q3 2014, primarily due to lower desktop processor and GPU sales. Enterprise, Embedded and Semi-Custom segment revenue was $577 million down 11 per cent sequentially, primarily due to seasonally lower semi-custom SoC sales. The company's gross margin was 34 per cent, the net loss of AMD in the Q4 2014 was $364 million.
Discuss on our Facebook page, HERE.
KitGuru Says: As usual, AMD is talking about future products as a way to improve its revenue and profitability. While it is possible that the company will improve its results this year because of lower costs or other factors, it should be noted that AMD publicly said last November and December that its major return to the market will occur in 2016, when it rolls-out its brand-new CPUs, APUs and GPUs based on all-new Zen, K12 and post-GCN architectures.