While Microsoft Corp. revealed yesterday that it will release preview version of its DirectX 12 application programming interface this year, its press materials did not disclose when to expect the final version of the API and games that take complete advantage of it. According to various media reports, it looks like the final software and applications on its base will only emerge in late 2015.
The new version of DirectX API will target not only traditional personal computers, but also mobile devices like smartphones and tablets as well as Xbox One. The DX12 will allow game developers to access hardware resources of graphics processing units on a "close-to-metal" level, which will result in higher efficiency and increased performance; in addition, the new API will allow games to significantly increase multithread scaling and CPU utilisation.
According to Shacknews and ZDnet, Microsoft plans to release the final version of DirectX 12 sometime in late 2015, more than a year from now. Games that will take full advantage of the new API, which engines will be developed with "close-to-metal" approach in mind and will scale well on multi-core CPUs, will become available during the holiday season 2015.
It is hard to tell which AAA franchises will actually adopt DX12, given the fact that many of them are made in two-year or even three-year cycles, but there will probably be at least several titles featuring the DirectX 12 in late 2015.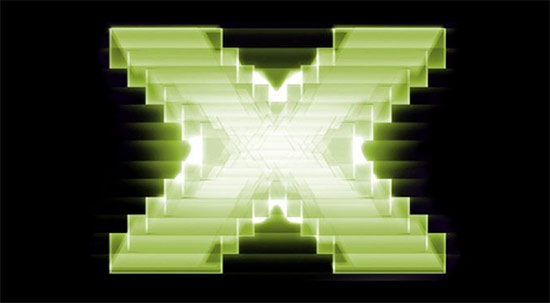 By late 2015 graphics and microprocessor hardware will be completely different than it is today. AMD will likely release a successor to its highly-successful GCN architecture as well as its Excavator x86 cores for central processing units. Nvidia will probably introduce its second-generation Maxwell architecture along with improved version of its Denver ARMv8 cores for mobile system-on-chips. Intel will also introduce all-new graphics and x86 cores. Qualcomm will release a new breed of Snapdragon chips with improved Adreno graphics and 64-bit general-purpose cores.
It is interesting to note that by late 2015 the software giant will also release an all-new version of Windows operating system, which will, without any doubts, have an effect on the market. Given the numerous changes in the DX12 compared to the DX11 (support of PC, non-PC and console hardware, CTM approach), this may well point to a new direction for Windows in general. In fact, if we look at the DirectX 12 through the "Windows in general" prism, we may well consider it a tip on an iceberg. Still, Microsoft did confirm that DX12 will work with Windows 8-based machines.
Keeping that in mind the fact that by 2015 there will be all-new computing hardware, Windows operating system and personal computers/mobile devices, do not expect AAA games from late 2015 to run on current-gen hardware smoothly in high resolutions with all eye-candy on. Still, they should run pretty well, thanks to the fact that cross-platform titles will be designed with Microsoft Xbox One and Sony PlayStation 4 in mind.
KitGuru Says: In the coming months Microsoft will release additional details about DirectX 12 and we will probably learn a little more about its innovations. It is clearly interesting to know whether DX12 supports various virtual reality gear, what's the plan regarding Kinect 2 for PCs and what about technologies like AMD TrueAudio. The company is now naturally tight-lipped because information about the new API discloses its plans regarding Windows and Xbox One. But secrets do get disclosed or leaked.