Nvidia Corp. has slightly changed its roadmap concerning GPU architectures. As it appear, its next-gen GPUs code-named "Pascal" are now due in 2016, whereas their successors will be released only in 2018.
Based on a new roadmap that Nvidia showcased at a tech conference in Japan, the company will release its code-named "Pascal" GPUs in 2016 and will follow on with "Volta" graphics processors in 2018. The "Pascal" chips will be made using 16nm FinFET process technology and will be available in 2016, reports WccfTech. Previously "Volta" was expected in 2017.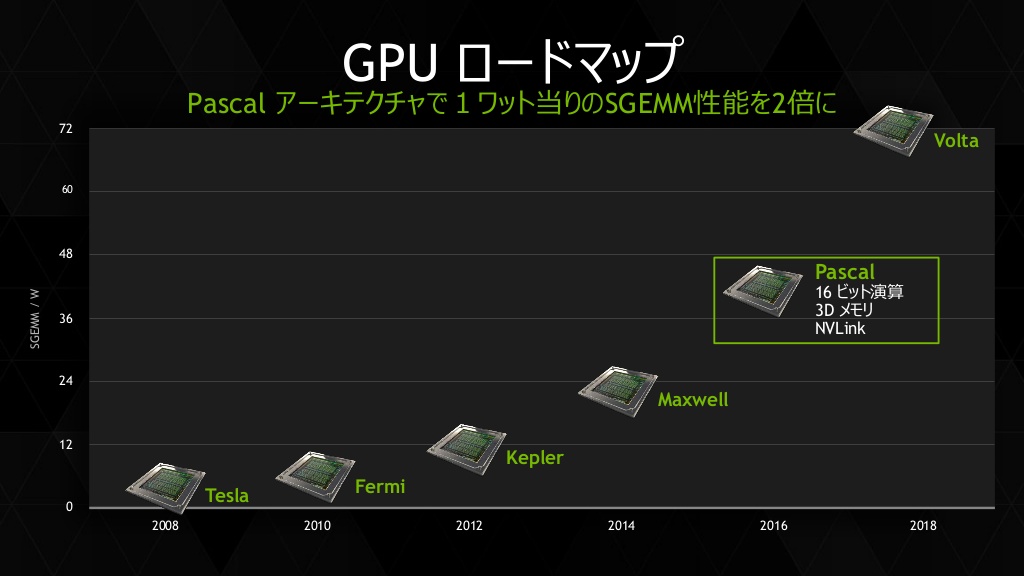 Not a lot is known about the first "Pascal" GPU. Nvidia has reportedly taped out its GP100 graphics processor back in June. Given the timeframe of the tape-out, it is highly likely that Nvidia uses TSMC's advanced 16nm FinFET+ (CLN16FF+) manufacturing technology. Nvidia has changed its approach to roll-out of new architectures. Instead of starting from simple GPUs and introducing biggest processors quarters after the initial chips, Nvidia will begin to roll-out 16nm "Pascal" GPUs with the largest chip in the family.
Nvidia did not comment on the news-story.
Discuss on our Facebook page, HERE.
KitGuru Says: It looks like Nvidia is pulling in "Pascal", but slightly delays "Volta". The reason for this is simple: 10nm process technology. At TSMC it will only be available for Nvidia in 2018.