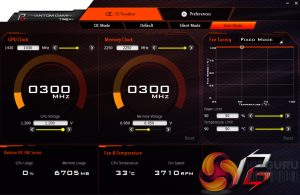 To overclock the Phantom Gaming X, we used the supplied tweak tool, named ASRock Phantom Gaming Tweak. This operates like any other tool – including MSI Afterburner, ASUS' GPU Tweak II etc – in that it gives you control over GPU clock speed, memory clock speed, the fan profile, power and temperature targets, as well as GPU and memory voltage control.

Our best overclock came with 1430MHz on the GPU core (+22MHz over the OC Mode profile) and +250 to the memory, giving a speed of 2250MHz, or 9Gbps effective. We also set the GPU voltage to its maximum of 1.2V, but found we did not need to apply extra voltage to the memory. We set the power and temperature targets to their maximum values, with the fan speed at a fixed 100% to alleviate any potential thermal issues.
I was not too pleased with this overclock – just +22MHz over the OC Mode is not a big gain. I had stability with +32MHz (1440MHz) but there was noticeable artifacting during a 3DMark stress test, so it was not a valid overclock.
Gaming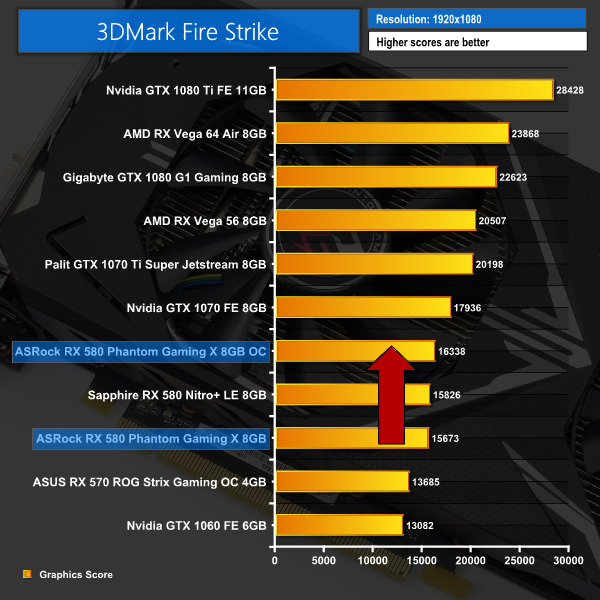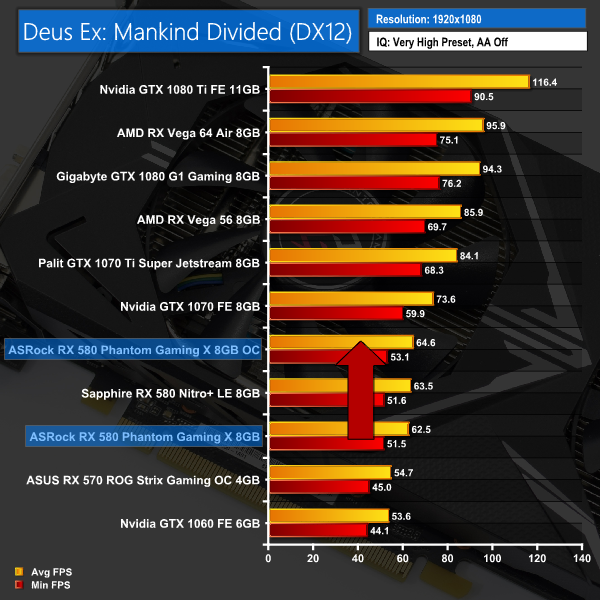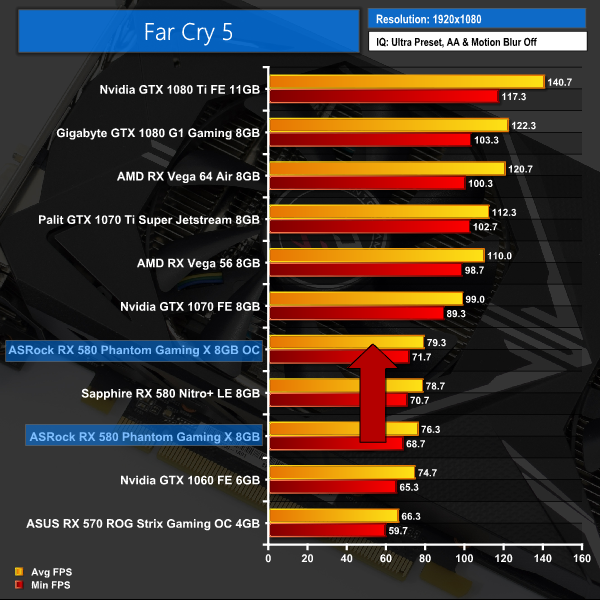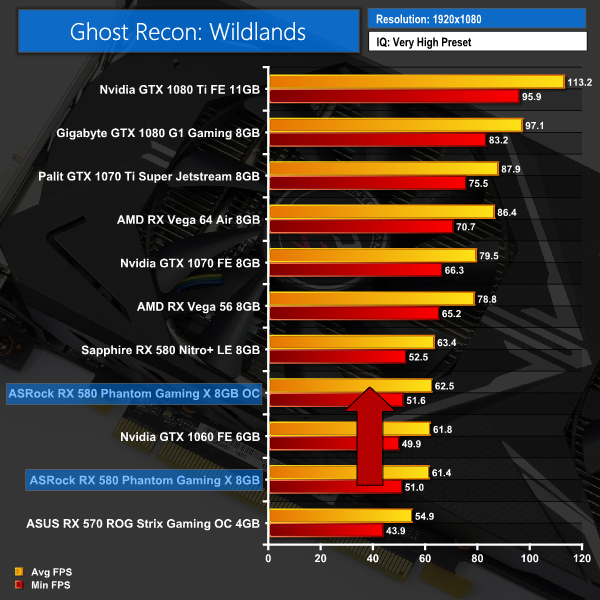 In game, this overclock just about nudged the ASRock card head of the Sapphire Nitro+, though the Sapphire card was still faster in Ghost Recon: Wildlands. The margins are far from big, however, with just 1 or 2fps gains on offer.
Temperatures, Acoustics, Power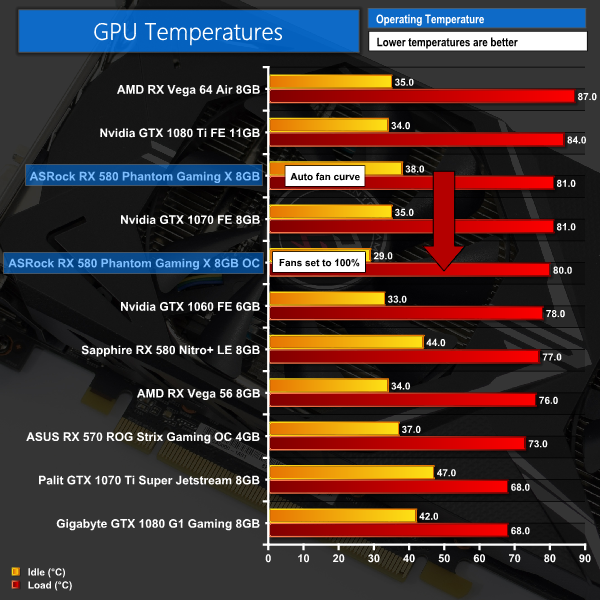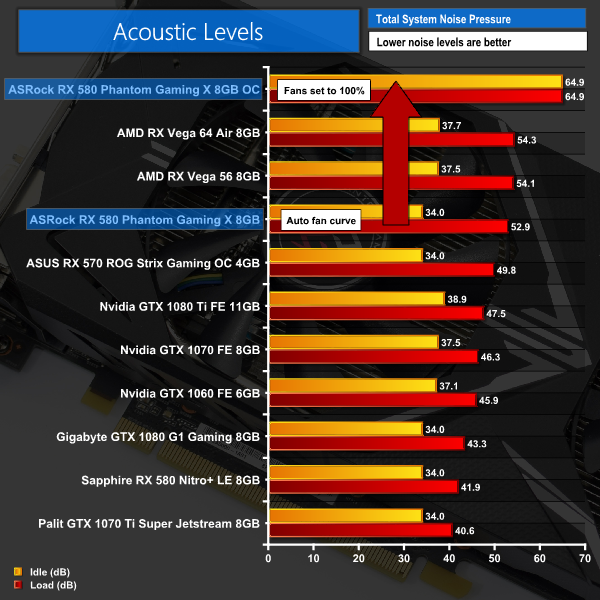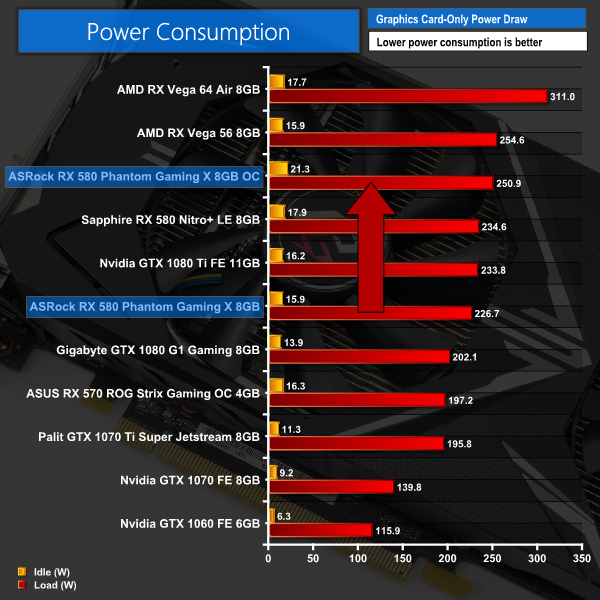 Given we set the fan speed to 100%, it is no surprise the card caused an almighty racket, peaking at nearly 65dB. This increased fan speed, however, actually reduced our GPU temperature despite the increased voltage and clock speed, even if the difference was just -1C.
Lastly, we can also see that power consumption under load increased by nearly 25W on average.